Tell us about your Track Shack experience!
José J. Cabrera
, 02/08/2021
I want to take a moment to let you know how pleased I am with your store, sales people and merchandise. A friend recommended I stop by. I have wider feet, narrow heels and incredibly high arches. Fitting me for tennis shoes has always a problem. From the moment I walked in, your staff was courteous and my salesman attentive. You could tell he knew what he was doing. I wish we still had this attention to detail and customer service as a staple in retail. Sadly so many local businesses have closed because they can't compete with larger retailers and Amazon. But let me tell you, they can't compete with what I just experienced. You now have another loyal and permanent customer and I will be sure to recommend you to friends and family alike. Thank you again.
Carmin Carpenter
Orlando FL 08/24/2017
I just purchased my second pair of running shoes from Track Shack and, I have to say, I doubt I'll ever go anywhere else for athletic footwear. The level of service and knowledge base of the staff is incomparable. During the first visit last Christmas, Kerrie showed me several different options that would work for me and my flat feet; she was extremely knowledgeable and took the time to explain why shoe structure/choice matters for certain impact-phenomena when running and I ended up leaving with a great pair of shoes! This most recent visit proved slightly more challenging, but Matt could not have been more patient, helpful, and stabilizing when I started to feel overwhelmed and frustrated that nothing fit quite the way he/I thought it should. (It was The Shoe-Bachelorette and I couldn't find 'The One'!) However, Matt maintained a superhuman level of grace and awesomeness, by which - grounded in experience and expertise - he eventually found the perfect suitor (shoe-tor? if you will... 😉) and I fell in love, with my Brooks Adrenaline GTS 17s. Thank you all for being the gold standard of service excellence.
Dawn Angert
Orlando FL 04/02/2016
I went to Track Shack today to possibly buy a new watch. I am not very tech-savvy and somewhat intimidated by going into specialty shops like TS. I was pleasantly surprised when I went to the counter and Jean greeted me. I told her I was interesting in a fitness watch and told her my needs. She helped me select a Garmin Forerunner 325 and patiently showed me how to use it. I can't tell you how much I appreciated her friendly helpful attitude. She exceeded my expectations. Thank you Track Shack for hiring people like Jean. And I do love my new watch!
Bill H.
Louisville, KY 10/07/2015
I want to throw this out there - I am a fanatic for good service....couple that with a place that is good at what they do and I am hooked! I wrote a note a little over a year ago when I "tripped" over the Track Shack - I travel to Orlando 3 or 4 times a year and I wanted to try out a new shoe (I am a size 14 and it is rare that a running store stocks my size in Louisville, KY where I live). I dropped in and had several choices in my size and left with a nice pair of New Balance. I have since become a fan of Altra shoes, wearing the Torin. I am training for a 50-miler and wanted to try out the Paradigm (more of a Hoka-esque shoe but with the zero drop and wide toe box I have come to love). I was not expecting to find my size this trip (having exhausted all the stores in my neck of the woods). I tried on 2 pairs of Hokas and 2 pairs of Altra Paradigms - in size 14! The service was fantastic, and what a luxury to actually come into a store and have what I want in my size!!!! Fantastic experience once again - wish you guys would open a satellite store in Louisville. See you next time - Bill
Amanda Ohlson
Lake Mary FL 07/24/2015
Hi all, I would like to thank everyone who I have talked to at the store. I did the Hunter Vision Watermelon 5K as my first race and came to pick up my packet. Everyone was amazing at the store when I told them it was my first race. I also signed up for the Good Form Running class and have been practicing what I had learned. I have signed up for additional races and will be coming back to the store. I am so happy to have chosen running as a hobby and meeting other individuals who are happy to offer assistance. Thanks again!
Ovidio Silva
Curitiba-Brazil FL 06/12/2015
Hi, I have been to this store earlier this week, and I would like to thank the associate who helped me choosing new running shoes (I couldn't find him on my way out of the store). I don't remember his name, but looking at your staff list I guess it was Anthony O'Neill. He was very nice, and took his time analyzing the way I walk, stand up and run. I know that this type of attention you can only get in a specialized store, like yours. In the end, I was confident that I got the right shoes. I live in Brazil, and was visiting Orlando for a week, and I am happy that I went to Track Shack. Thanks Anthony. Greetings, Ovidio Curitiba-Brazil
Mike Slason
Orlando FL 10/30/2014
Love my new nike structure 18s from Track Shack. You guys are always so helpful. Always a pleasure visiting your store.
Chuck Bailey
Leesburg, FL 10/06/2014
My partner and I drove from Leesburg to your store today for new running shoes. I have lived in Lake County for over 20 years but lived in Winter Park from 1975 to 1991 and have been in your store several times. We recently started running again and I insisted that we drive to The Track Shack to talk to the people that know about running and running shoes. Again, as your reputation has stood the test of decades, our drive was well worth it. We were not in the store more than a minute and had just signed in for an evaluation, when Donnie approached us and offered to help. He was such a joy. He measured our feet, watched us walk, gave us his opinion and brought us both several different pairs of shoes to try. He was pleasant, sincere, kind, considerate and very, very helpful. While we were trying shoes on, Andrew or Anthony ( I apologize, I can't remember his name for sure) but I believe he is a manager or supervisor at your store, came over and I noticed he was helping several of the staff - taking shoes to the back, answering questions, helping customers, all with a smile and a sincere willingness to help. Yes, we could have ordered our shoes online or gone to some big athletic "store" to purchase them. But online shopping and those other places don't give you what The Track Shack excels at: customer service. SINCERE customer service. You can tell that Donnie wanted the best shoes for us to meet our running needs. When we went to lunch in Winter Park we both commented what a pleasure it was to drive to The Track Shack and buy our shoes. We will be back. To your owners and to all your staff: your reputation is well-earned. Few businesses have what you give to your customers: sincere and appreciative customer service. You should be very, very proud of your work. Sincerely,
M
Longwood FL 05/09/2014
I just wanted to thank Track Shack for being so kind! And very helpful. You guys go above and beyond to make sure that the customer is satisfied. Thanks again!
Bill Howard
, KY 03/26/2014
Just a few words....I am from Louisville, KY and like to seek out local running stores in my business travels; I came in last week - was greeted by Betsy, and we talked for 30 minutes (running and non-running alike). I felt welcome from the get-go....I was turned over to Andres and told him what I was after (a Brooks Ghost and Flow runner, but intrigued by the new New Balance FreshFoam 980\'s....I ended up leaving with some 890v4 and love them (s well as a Track Shack tech shirt).... Enjoyed the visit and will be back when in town. You guys have a great store and great people who work there (and I was amazed at how many staff and customers were in at 10:00 on a Tuesday am....I said something to Andres about how busy it was, and he told me that it was actually not up to par - impressive!
Jeanette Lofsky
Orlando, FL 03/17/2014
My very first road race was the Watermelon 5K last July and on a whim I decided to sign up for the running series, and I'm so glad I did. I am truly impressed with all the track shack events and want to commend you all on always doing such an incredible job. I can't wait to sign up for next years series and am already recruiting more friends to participate as well. Orlando is fortunate to have such a great running culture and I know Track Shack is a huge part of why that is the case.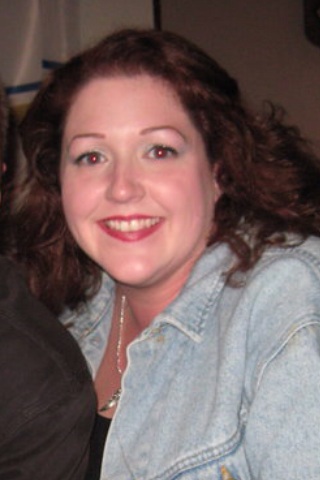 Katie Owens
Clermont FL 03/11/2014
I wanted to say THANK YOU to the staff of Track Shack. I have always been a big girl, and when it comes to fitness professionals in the merchandise and workout facilities I and other like me are often judged by our size. It is really sad when you go places looking for help on getting more physically fit, and the very people who you seek out to ask for help instantly make assumptions about you and your capabilities. Those assumptions about your life and lifestyle often lead to these professionals talking you out of, or even shaming you out of the help you sought after. All of this negative treatment was non-existent at Track Shack. I made the decision to push myself and try a 10K, and was advised by several friends that the Track Shack was the place to go to get fitted with shoes that would give me the stability, protection and comfort I was looking for. As I walked in, I was expecting the same treatment I had received from other locations and get put in something fast just to get me out of the store fast. I was happily surprised and helped by a few employees who not only cheered me on for trying another 5K when I announced that I signed up for the Mickey's Jingle Jungle 5K as a practice for my ultimate goal of completing a 10K, but was genuinely interested in getting me in the right shoes to help me reach my goal. Even when I jogged in the store to see how the shoes were fitting, the sales person didn't have anything but words of encouragement as I cried tears of joy for actually jogging which I hadn't done since high school. She rejoiced with me in this major milestone for me, and made me feel like I could actually reach my goal of completing the 10K in 12 months at the Disney Princess 1/2 Marathon Weekend. Thank you once again Track Shack for treating EVERYONE equally and enthusiastically with their goals and interests!!!
Tim Smith
Winter Park , FL 03/04/2014
Thank you very much for the kind and generous donation to our track program. Please convey to Mr. and Mrs. Hughes our appreciation. Track Shack has been one of the finest businesses in the Orlando area for decades and we are thankful for the strong and positive impact that Track Shack has on our community. Many thanks to you and Track Shack for this kind donation. Sincerely, Tim
Lori L. Griffin
, FL 01/02/2014
Happy New Year! I have been a runner for years and have thoroughly enjoyed all that Track Shack does and provides to the running community. I have always said that if Track Shack sponsors an event, it is always top notch. Recently, my 76-year-oldmother-in-law expressed an interest in my running. After receiving permission from her physician, she started a run/walk program following the Galloway Method. As Part of her birthday present, my husband and I took her to Track Shack to purchase her first pair of running shoes – that's when we met Jean. Jean was incredibly knowledgeable, kind and patient in dealing with my mother-in-law. It's obvious that these traits are not something new to her since she had customers come to the store and specifically ask for her. Jean diligently worked with my mother-in-law to find shoes that fit both my mother-in-law's specific health concerns (some pain in the ball of her foot, a long ago broken toe, etc.) while also meeting her need to continue to look stylish. Thank you for your many years of service. Thank you also for hiring employees as wonderful as Jean. Jean's treatment of my Mother-in-law was possibly the best part of her birthday gift. By the way, my mother-in-law had her new shoes on her feet and was out the door running within minutes of her return home. Yours very truly,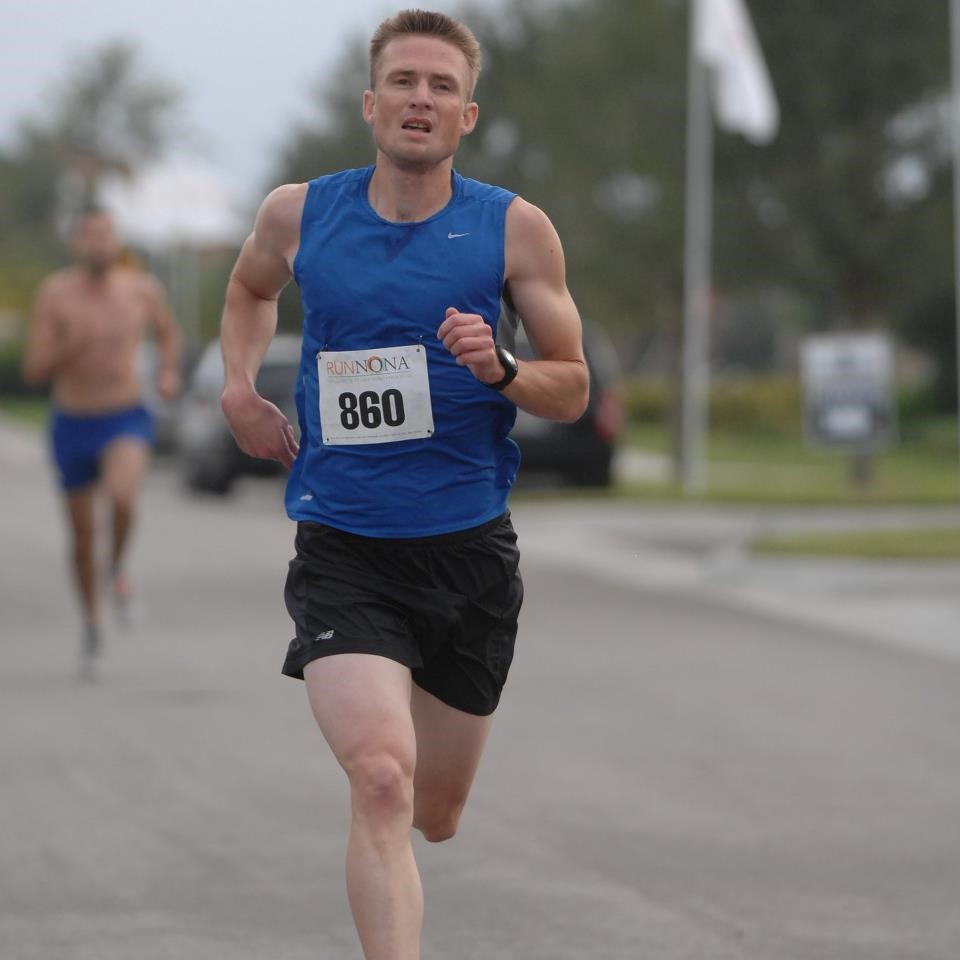 Eric Kelly
Winter springs FL 12/06/2013
Went to Track Shack today to purchase a Garmin Forerunner 620 and received outstanding service! Employees at Track Shack are very friendly and helpful plus they have the best selections of running related gear. You wont find many of the great items Track Shack has at the big chain stores plus its a pleasure to shop here. Top Notch service and gear! I can't wait to make another trip next month to purchase some more running shorts, etc.
Candice King-Palgut
Orlando FL 12/01/2013
I wanted to thank you for assisting me in selecting the right pair of shoes for me use for walking, and soon running. Until 3 months ago I used a power wheelchair for any distance at all. With lots of hard work and a great medical team, I am now up and walking again. I was having a lot of leg pain, even though I had quality shoes. Your staff helped me by watching my gait barefooted and in a multitude of shoes before we hit on the ones that seemed the best. I walked the 5k Turkey trot this week. I came in dead last, but I WON. And the leg pain was gone. No more wheels for me... thanks for all the help.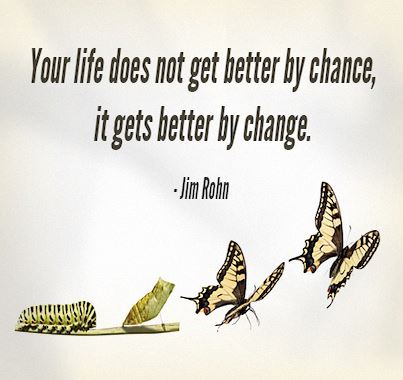 Donna Hensel
Apopka FL 09/08/2013
I personally would like to thank Betsy for all her advice and helpful tips for this new runner. I visited the Track Shack on Friday 9/6 to sign my hubby and I up for the Rock N Run on 9/14. This will be our 1st 5K and we are looking forward to it. I have never run before and was confused on so many things. Thanks to Betsy she helped ease my mind with her gentle manner of explaining running to me. My goal is to run-walk-run a 14 minute for the Disney Princess Half Marathon February 2014 and Betsy has given me the tools and the inspiration to succeed.
Deed Kissinger
Orlando FL 07/11/2013
While reading you blog posting today, it reminded me of my recent shopping experience at Track Shack. When I came in, the store was very busy and I do mean VERY. But, I was promptly greeted and then one of the salesmen said he only had one customer and he would be glad to take on another customer at the same time. Shortly, a salesman became free and I received the kind of care I would expect if I were the only one in the store. I was shown several brands of shoes, watched while I walked, jumped, squatted and balanced. I walked out with a GREAT pair of gym shoes. I can't say enough good things about the customer service at Track Shack. It is well worth the drive I make and the crazy traffic I sometimes endure. Thank you for being here not only for the runners, but for ALL of us looking for good shoes to assist us on our path to fitness.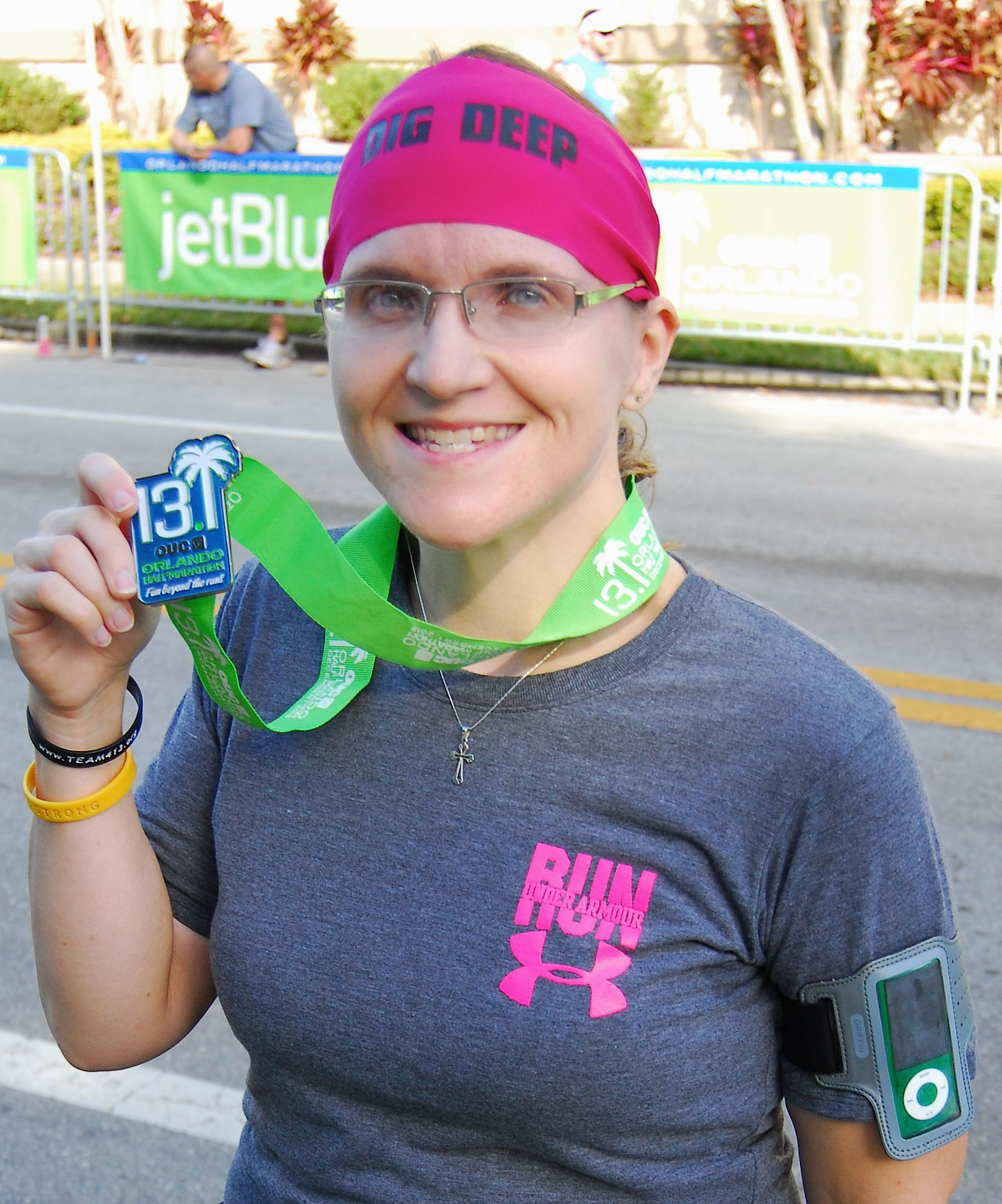 Shannon Chenoweth
Orlando FL 03/02/2013
Track Shack has gotten me on the road and helped keep me running. I especially love the Galloway training program. Lots of support and motivation between the training and all the races Track Shack does! Top notch in all they do.
Sarah Brown
Orlando FL 03/01/2013
For me, running, exercise helps me be a better person, happier and clears my head.
---