Featured Running Clubs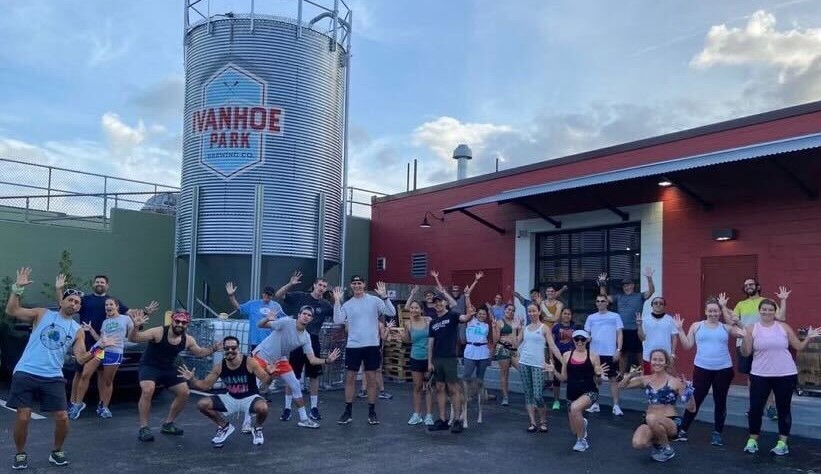 Ivanhoe Park Brewing Run Club
When: Wednesday nights at 6:30pm
Location: Ivanhoe Park Brewing: 1300 Alden Road Orlando FL 32803
Join with local runners and walkers every week for a 2 or 3 mile run around the Ivanhoe district! With prizes and giveaways it is always a good time! First pint is free to all runners/ walkers. This is a free event and all levels are welcomed!
When: Every 2nd and 4th Sunday at 8:00 am 
Location: THE SALTY, 3025 Corrine Dr, Orlando FL 32803

Track Shack is excited to be hosting a Sunday Run at The Salty! Join for an easy run around Audubon Park.
RSVP to receive a FREE donut from The Salty! 
This FREE run is limited to 60 participants and all levels are welcomed. 
---
Orlando Pub Runs
---
Public Tracks
Glenridge Middle School near Baldwin Park is open on the following times:
Monday - Friday: 6:00 am - 8:30 am
Tuesday - Thursday: 5:15 pm to dusk
Saturday and Sunday: 7:00 am - 10:00 am
The City of Winter Park offers memberships to utilize Showalter Field Stadium:
Website >>
Deputy Scott Pine Community Park
Hours of Operation: The track is open to individuals 8:00 am to 1:00 pm M-F 
You can also contact the middle and high schools in your area to find out about whether or not there is public access.
---
Central Florida Running Clubs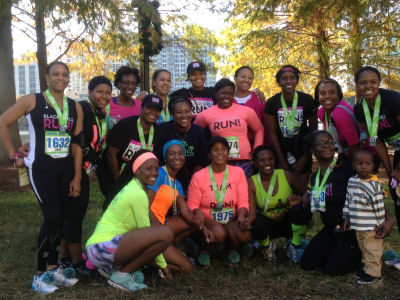 CENTRAL ORLANDO
Black Girls Run
Central Florida Gliders
Orlando Galloway
Orlando Runners Club
Central Florida Women Runners 
Orlando Front Runners & Walkers
We Run Orlando
WEST ORLANDO
Winter Garden Runners
Clermont Waterfront Park Run
Clermont Moms Run This Town
Ocoee/Windermere Moms Run This Town
Horizon West Moms Run This Town
Winter Garden Moms Run This Town
SOUTHWEST ORLANDO
Central Florida Moms RUN This Town
Hunters Creek Running Club
EAST ORLANDO
East Orlando Moms RUN This Town
Knight Runners
Oviedo Run Club 
SOUTHEAST ORLANDO 
Lake Nona Running Club
Lake Nona Moms Run This Town
Performance Run Club
NORTH ORLANDO
West Volusia Runners
West Volusia Moms Run This Town
NORTHWEST ORLANDO
Apopka Run Club
---
Helpful Links
Training Help
For Beginners Only by Susan Paul, Runners World Blog
Good Form Running
New Runner Training Plan
Recommended Nutritionist
Runner's Mobility Routine
Stretching Advice

Running Coaches
Event Links
Runner's Health Resources
AdventHealth Sports Med and Rehab
Find a Trail/Route
Recommended Nutritionist – Carissa Galloway
Recommended Nutritionist – The Diet Diva