Tell us about your Track Shack experience!
Rebekah Piatt
Orlando, FL
Today's long run was brutal, and the side effects of running in the heat are causing my stomach to suffer badly. But, I have to thank Nathan Adams and Betsy Hughes at Track Shack for helping put together the right combo of drinks, gummies and Shot Roks to at least keep me from dying on the roads of Winter Park today!
Sal Aprile
The Corporate 5k was my first, had the best feeling in the world when I finished. I will be back.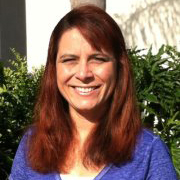 Melanie Kleckner Smith
Orlando, FL 9/5/2012
Betsy & staff - I want to take this opportunity to thank you for a wonderful race experience on Saturday! We had over 40 members from the Hunters Creek Running Club participating in both the 5k and 15k and everyone had a great time! Packet pick up was even a breeze because I emailed the names ahead of time and your crew had all 20+ packets ready for pick up with no mistakes! What a wonderful experience!! So thank you! Thank you! We truly appreciate all your efforts and hard work!
Tracy Wu
Orlando, FL
Just got two new pairs of Sauconys this afternoon for my three halves coming up. Steven was awesome...so kudos! Thank you!
---