Fitting our Future. Track Shack Carries Kids Shoes!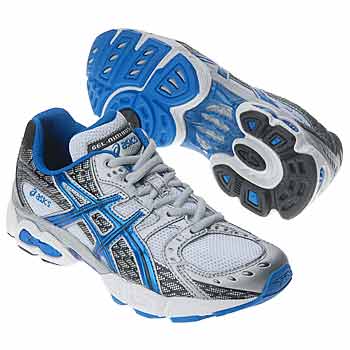 We love seeing customers who have shopped at Track Shack since high school and now have children of their own.
Track Shack carries 5 different styles of children's running shoes in boys and girls color schemes ranging in youth sizes 10.5 - 6, with the American Podiatric Medical Association Seal.
Many common foot ailments present themselves during childhood, therefore it is important to look for the APMA Seal and buy the proper shoes for children while they are young.
Parents, bring your kids into Track Shack for an expert shoe fitting. Let us fit the next generation of Runner's in Central Florida! Kids Running Facts: Quiz your friends and family!
Click here to visit our retail section >>

Q: How many feet are in a mile?
There are 5,280 feet in 1 mile!
Q: How many laps around a 400-meter school track equal 1 mile?
4 laps! If you've got an outdoor track at school chances are it's 400-meters around. If you're not sure be sure to check with your PE coach.
Q: What should you drink in moderation before, during, and after your run?
Water! Make sure you drink water before, during, and after your run. Your body needs water to perform all its important jobs and to keep you healthy.
Q: So where does the word "Marathon" come from?
A messenger set the length of the modern marathon in ancient Greece when Phiddipidies ran from the city of Marathon to Athens. He ran 26 miles with out stopping!