Thank You for Your Interest!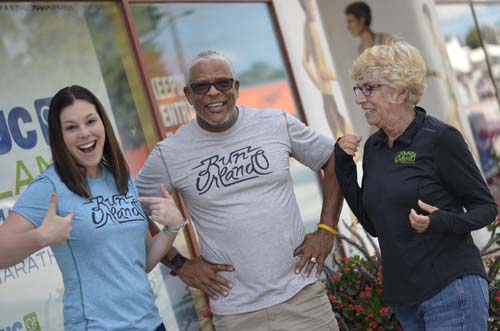 We're Hiring!

Track Shack is looking for a few college students excited to learn the event business and gain valuable experience in a high paced work environment. Two open positions include marketing and social media/ graphic design. To apply please send your resume to Intern@TrackShack.com.
Marketing Intern Job Description
Job Responsibilities:
• Runners Club Outreach:
- Organize, add new groups and communicate with Running Club contacts and building relationships with Central Florida runners 
- Plan and execute the Runner's Club Expo in July that includes approximately eight clubs
- Attend different group runs around Orlando to promote the OUC Orlando Half Marathon
• Coordinate and increase participation for the e-Race bag for each event. Build relationships with local businesses by inviting them to participate in the e-Race bag email. 
• Create and execute a plan to reach new races with advertising for the OUC Orlando Half Marathon featuring the NEW medal series.
• Update and edit existing OUC Orlando Half Flyering spreadsheet by researching new events current races. 
• Create an annual list of health fairs to attend. Determine an evaluation system. Make a goal of an ideal number of health fairs attend annually.
• Reach out to organizations that receive grants from the foundation and engage them in events
• Conduct a 5k, 10k cost benefit analysis of desired amenities. Compare to other races in the area.
• Research dentists that would be a good fit to sponsor Smile Mile. Reach out in August to begin dialogue.
• Time Commitment: 6-month minimum 
Preferred Skills:
• Clear and concise communicator through email, phone and in person
• Copywriting for social and web posts
• Strong and detailed researcher
• Strong ability to work as part of a team, demonstrate problem solve independently
• Dynamic self-starter who can operate in a fast paced environment
• Creative, highly organized and can handle many tasks at once
• Efficient in Microsoft Suite specifically Word and Excel.

Social Media/ Graphics Intern Job Description
Job Responsibilities:
• Collect social media data and create reports to share with the Marketing team, find trends, determine what works the best, etc.
• Content planning for Track Shack's social media sites (Facebook, Instagram, Twitter, YouTube) i.e photography selection and/or captions
• Searching specific hashtags post-event or general hashtags, #runorlando etc., and engaging with fans and followers
• Design runspirations and count- down images 
• Design National days images such as International Women's Day
• Design graphics needed for email and social media
• Time Commitment: 6-month minimum 
Preferred Skills:
• Entry level graphic design – knowledge of graphic programs, Adobe Illustrator, Photoshop and Indesign
• Solid writing skills 
• Content planning
• Ability to create banners, signs, social media images, website images
• Strong ability to work as part of a team, demonstrate problem solve independently
• Dynamic self-starter who can operate in a fast paced environment
• Creative, highly organized with the ability to multi-task