Award for Workplace Wellness
Named for Tom Scalise, retired partner with IOA, who is as an accomplished marathoner and multi-sport athlete. Tom cares deeply about the health and well-being of his co-workers and over 14 years ago envisioned productive and healthy workplaces across central Florida through the Corporate 5k.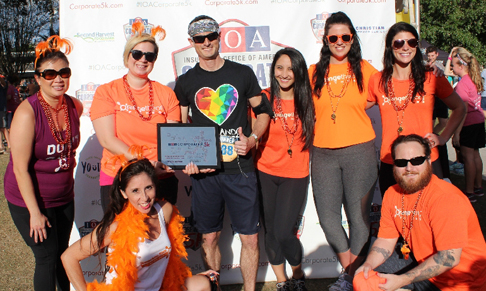 2017 Workplace Wellness Award Winner: Trevor Jordan
Company: Walgreens
"Build his team's health while supporting charity."
---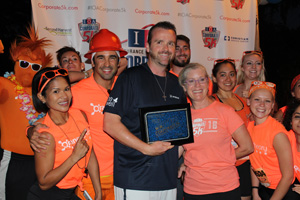 2016 Workplace Wellness Award Winner: Ryan Jevec
Company: Wyndham Vacation Ownership
He 'always strives to help others' and 'shares his knowledge and spreads his excitement to all around him'.

---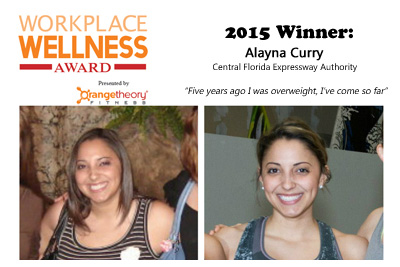 2015 Workplace Wellness Award Winner: Alayna Curry
Company: Central Florida Expressway Authorities
Alayna won with 259 votes/likes.
"Her enthusiasm is infectious in class and in the workplace!"

---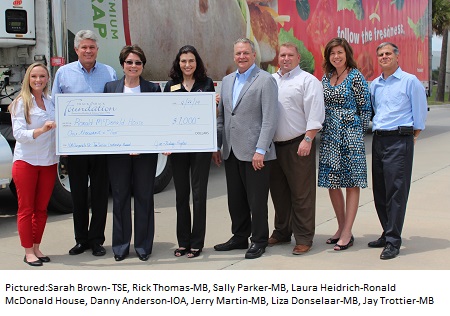 2014 Leadership Award Winner: Sally Parker, Human Resource Manager
Company: Martin Brower

$1,000 donated to the Ronald McDonald House, Sally's Charity Choice.

"Sally is a leader who leads by example and is an inspiration to everyone with her healthy lifestyle, and truly cares about our employees, their families, and our communities" says Carla Genco, who nominated Sally Parker.

View 2014 Nominees »

---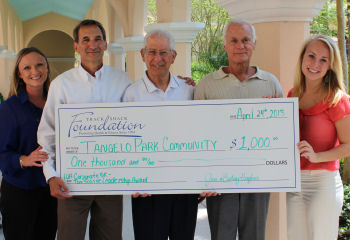 2013 Leadership Award Winner: Harris Rosen, CEO & President
Company: Rosen Hotels & Resorts

"All of our company's internal events feature healthy menus approved by our medical center. Incentive programs have been put into place to reward associates who exercise. Weight Watchers is offered to full time associates at no cost. " Janice Abrew, Communications, Events & Community Affairs Manager
---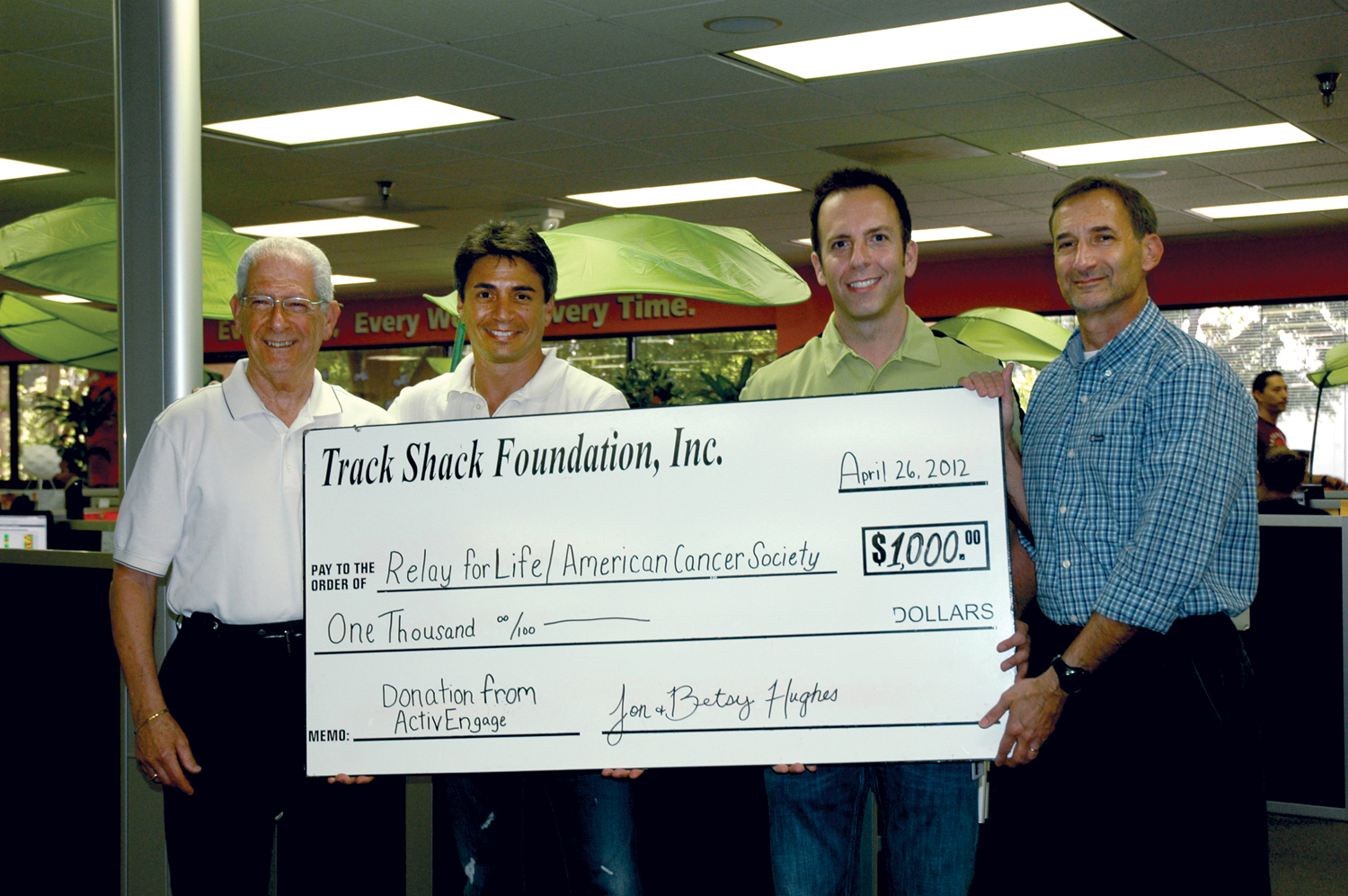 2012 Leadership Award Winner:
Todd Smith & Ted Rubin, Co-Owners
Company: ActivEngage, a website for auto dealers to increase traffic.

The ActivEngage employees received the award on behalf on their CEOs

View 2012 Nominees »

---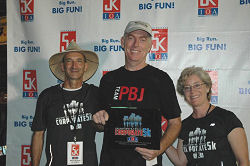 2011 Leadership Award Winner: Pete Barr, Jr
Company: Fry Hammond Barr (FHB) is a full-service advertising, public relations and interactive marketing agency.
Pete Barr, President of FHB, has participated in the Corporate 5K for over 10 years! Pete Barr is committed to running, training and gives 100% to his physical fitness throughout the year and encourages his staff to come along!


---
2010 Leadership Award Winner: Lars Houmann
Company: Florida Hospital
Lars Houmann is the President and Chief Executive Officer of Florida Hospital, and the Florida Division of Adventist Health System that includes 17 hospitals in Florida. Florida Hospital Healthy 100 encourages the community to live a longer, healthier, happier life. Mr. Houmann is an avid runner and volunteers with organizations such as American Heart Association, Shepherd's Hope Clinics, and the Seventh-day Adventist Church.



---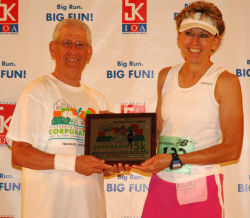 2009 Leadership Award Winner: Kim Showalter
Company: Showalter Flying Service
Kim Showalter, President and COO has participated in the Corporate 5k for many years, winning the Women's CEO category for the last nine. Kim operates a non-smoking work environment and makes available fresh fruit, vegetables and water for employees who are unable to leave their work space for lunch or dinner. Kim understands that employees that work in a physically demanding industry perform better and maintain productivity when they are healthy. That's why employee participation in community running and walking events is a year round benefit.



---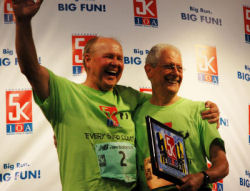 2008 Leadership Award Winner: Dave Maki
Company: Insurance Office of America
Dave Maki was the first Leadership Award recipient and is dedicated to healthy living through an active lifestyle as an avid outdoorsman, runner and golfer for the past 30 years. Through his positive example Dave has inspired his family, co-workers and the corporate community to a higher quality of life.