Track Shack Youth Foundation Awards $37,957.00 to Community Organizations Promoting Youth Health & Fitness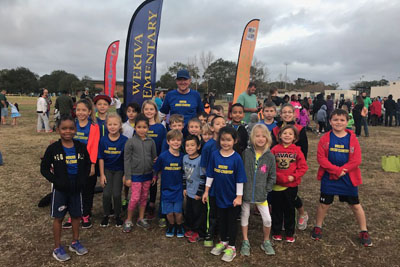 Bill Vanos, President of the Track Shack Youth Foundation, is pleased to announce that the Foundation's Board of Trustees recently awarded over $37,957.00 to 42 area schools and organizations that provide health and fitness education and encourage young people to participate in a wide range of sports and fitness related activities in Brevard, Lake, Orange, Osceola and Seminole counties. These funds were awarded based on the grants that were submitted from each organization with a detailed explanation of their fitness program and the youth that the program supports.
The most recent grant recipients and their exceptional programs include the following schools and organizations.
• Education Pathway, Apopka, CATCH Healthy Habits
• Timber Lakes Elementary PTA, Orlando, Running Club
• Wilson Elementary, Sanford, Stinger Bees Cross Country Running Club and Cross Country Meet
• Eastbrook Elementary School, Winter Park, Cross Country Club
• Wekiva Elementary, Longwood, Cross Country Club
• Woodlands Elementary School, Longwood, Woodlands Runner's Club
• Tropical Elementary School, Merritt Island, Tropical Morning Mile
• Longwood Elementary, Longwood, Running Lions Club
• Bear Lake Elementary, Apopka, Running Club
• Wedgefield School, Orlando, Wedgefield Rockets Running Club
• English Estates Elementary School, Fern Park, English Estates Running Club
• Brookshire Elementary, Winter Park, Swimming Lessons for K-2
• Windy Ridge School, Orlando, Morning Mile
• Layer Elementary, Winter Springs, Cross Country Team
• Narcoossee Elementary School, Saint Cloud, Morning Mile and Fun Races
• Sterling Park Elementary, Casselberry, Screaming Eagles Cross Country Team
• Bentley Elementary School, Sanford, Runners Club team and Track units for P.E.
• Keeth Elementary School, Winter Springs, Keeth Cougars Running Club Meet
• Spring Lake Elementary (Seminole), Altamonte Springs, Spring Lake Fun Run
• Galileo School for Gifted Learning, Sanford, Galileo Triathlon Team
• Wesley Christian Academy, Clermont, WCA Physical Education Program
• Monarch Learning Academy, Orlando, Physical Education Program
• GROW Central Florida, Inc., Maitland, Seminole County Elementary Cross Country Program
• Glenridge Middle School, Orlando, Glenridge Athletics
• Lawton Chiles Middle School, Oviedo, Cross-Country and Track
• Timber Springs Middle School, Orlando, Track & Field
• Boone High School, Orlando, Girls Lacrosse
• Cocoa High School, Cocoa, Boys & Girls Cross Country
• Evans High School, Orlando, Girls Track and Field
• Tohopekaliga High School, Kissimmee, Cross Country
• Seminole High School, Sanford, Track and Field and Cross Country
• South Lake All Sports Booster Club, Groveland, South Lake H.S. Men's and Women's Track Team
• The Geneva School, Winter Park, Cross Country Camp
• Dare to Soar Track Club, Orlando, 2018 USATF Jr Olympics
• Everlasting Foundation of Orlando, Orlando, MPowered Athletix Track Program
• Special Olympics Team Florida, Clermont, Special Olympics USA Games-Team Florida Track Team
• Lake County Rowing Association, Clermont, Practices & Learn to Row Camps
• Lake Brantley Rowing Association, Longwood, Lake Brantley Rowing Association
• Lyman Rowing Association, Winter Springs, Fall Rowing Season
• ACEing Autism, Los Angeles, ACEing Autism- Orlando Tennis Project
• Florida Hospital for Children, Orlando, Center for Child and Family Wellness
• Girl Scouts of Citrus, Orlando, "Fueling Head to Toe" – Healthy Habits for Girls
In addition to individual contributions, financial support of the local organizations is also made possible by runners and walkers who actively take part in Track Shack's local running events. Race proceeds positively impact the community and improve the quality of life for so many.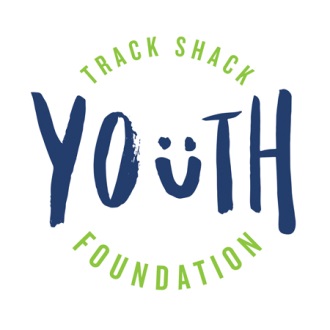 About Track Shack Youth Foundation
Founded in 1994, the Track Shack Youth Foundation's purpose is to promote lifelong health and fitness emphasizing youth and running programs in our Central Florida community. To date, over $2 million has been committed to the local community, supporting a variety of different programs. The Foundation is a 501 (c) (3) non-profit organization that was founded by Jon and Betsy Hughes, co-owners of Track Shack and Track Shack Events, and is managed by a Board of Trustees who have an interest in and dedication to the mission. To find out more about the Track Shack Youth Foundation, to donate or apply for funds, please visit www.trackshackfoundation.org .
Use Facebook to Leave a Comment
- We'd love to hear from you.