Helping Local Women in Need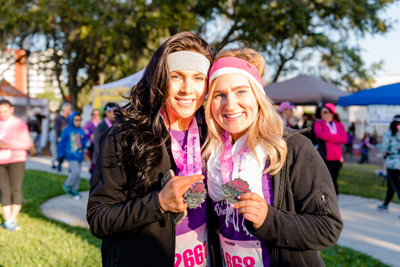 For 41 years, the Florida Hospital Lady Track Shack 5k has been impacting and supporting local women in need. Thousands of mothers and daughters, sisters and friends have come together at this all-women's 5k to celebrate women's health and fundraise. Every dollar fundraised or donated goes directly to the Florida Hospital Breast Cancer Care Fund.
With over 500 women already registered for the Florida Hospital Lady Track 5k we are off to a strong start! This year we are raising the bar with a goal of $25,000. Donate or raise money to receive special race number recognition, earn badges and win prizes!
Every $25 raised gets you one entry into a prize drawing to win $150 Track Shack gift card, tickets to Disney, tickets to the Orlando Magic vs. Boston Celtics game, tickets to see the Lion King and more! Please consider fundraising or making a donation.

How To Get Started Fundraising:
1. Register today at
LadyTrackShack5k.com
2. Create your
fundraising
page
3. Ask friends and family to
donate
to your page
Earn Badges:
You can achieve three levels of fundraising.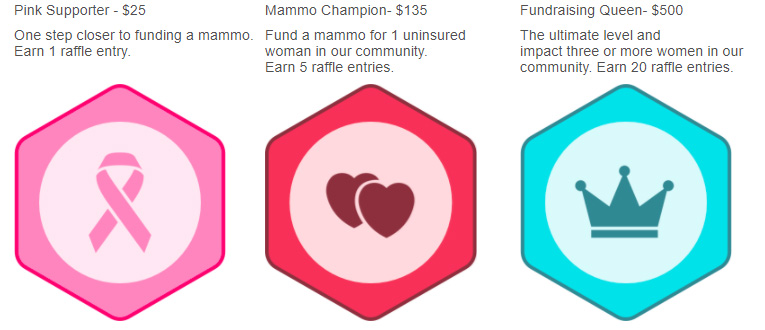 Meet Andrea:
Andrea is a local woman who has been impacted by the Florida Hospital Lady Track Shack 5k. Hear her story and be empowered to support local women in your community.
Use Facebook to Leave a Comment
- We'd love to hear from you.