Team Spotlight: Vermeer Southeast
Vermeer Southeast is a five time participant of the SimplyIOA Corporate 5k presented by Key HR! Their company goal is to stay active and create employee challenges year after year!
Shining the spotlight on companies who embrace a culture of workplace wellness is a priority for ThreatLocker, Team Spotlight Sponsor and Official Cybersecurity Sponsor of the SimplyIOA Corporate 5k presented by Key HR.
Get to know Vermeer Southeast!
Q: Why did you choose to participate in this event? How long has your team participated?
A: We want to support a great cause, promote employee wellness and have fun! This will be our 6th year participating.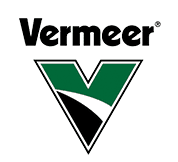 Q: How many people work for your company?
A:
We have 50 employees in Ocoee, and 210 company-wide.
Q: What does Vermeer Southeast do?
A: Vermeer Southeast is a full-service dealer of Vermeer industrial equipment across Florida, Georgia and Alabama. Established in 1967, the dealership has 11 locations in the region with more than 200 team members dedicated to sales, parts, and service. Now 100 percent employee-owned, the Vermeer Southeast team supports customers in the tree care, landscape, wood waste, organic recycling, and underground utility construction industries.
Our corporate office is located in Ocoee, Florida with branches in Boynton Beach, Clearwater, Ft. Myers, Jacksonville, Miami, Orlando, and Pensacola. We also have branches in Buford, Marietta and Savannah, Georgia, as well as, in Birmingham, Alabama and some International Locations.
Q: What is important to your company right now?
A: OUR VISION
To SHINE with excellence.
• S erve Others
• H onor God
• I mprove Continually
• N avigate By Values
• E xcel In Relationships
Q: What would you like your fellow Corporate 5k runners/walkers to know about Vermeer Southeast?
A: We are 100% Employee Owned.
Q: Does your company have any fun SimplyIOA Corporate 5k presented by Key HR traditions?
A: We have a homemade trophy, The Golden Can Award, which goes to the location that collects the most pounds of food donations.
Q: Describe your company culture.
A: OUR VALUES
Servant Leadership
We will provide service and support that empowers others to reach their full potential.
Honesty
We will be truthful, do the right thing, and treat people fairly.
Dependable
We will build trusting relationships through quality, performance, and consistent effort.
Caring
Realizing we can't always please everybody, we will seek to be understanding. supportive, and thankful for our opportunities.
Profitable
We will use our profits to grow and improve, to provide for needs, and to positively impact our community.
Teamwork
By uniting skills and efforts around common goals we accomplish more together than we would alone.
Q: What is your team most looking forward to by participating in the SimplyIOA Corporate 5k presented by Key HR?
A: Coming together as a team to help a great cause and have fun!
About ThreatLocker, the Team Spotlight Sponsor

From our Maitland headquarters, our Cyber Heroes protect your business from ransomware with a suite of cloud-based zero trust tools. With ThreatLocker, you can easily manage the applications you trust and control data access for everything you don't.
To be featured in the Team Spotlight, click HERE to fill out the form >>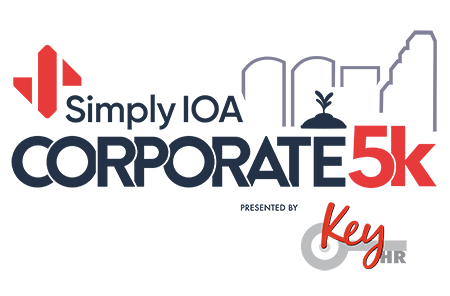 About SimplyIOA Corporate 5k presented by Key HR
Held exclusively for Florida's corporate community; businesses and non-profit organizations form teams and participate in the SimplyIOA Corporate 5k presented by Key HR for camaraderie, friendly competition and celebrating with co-workers.
Use Facebook to Leave a Comment
- We'd love to hear from you.