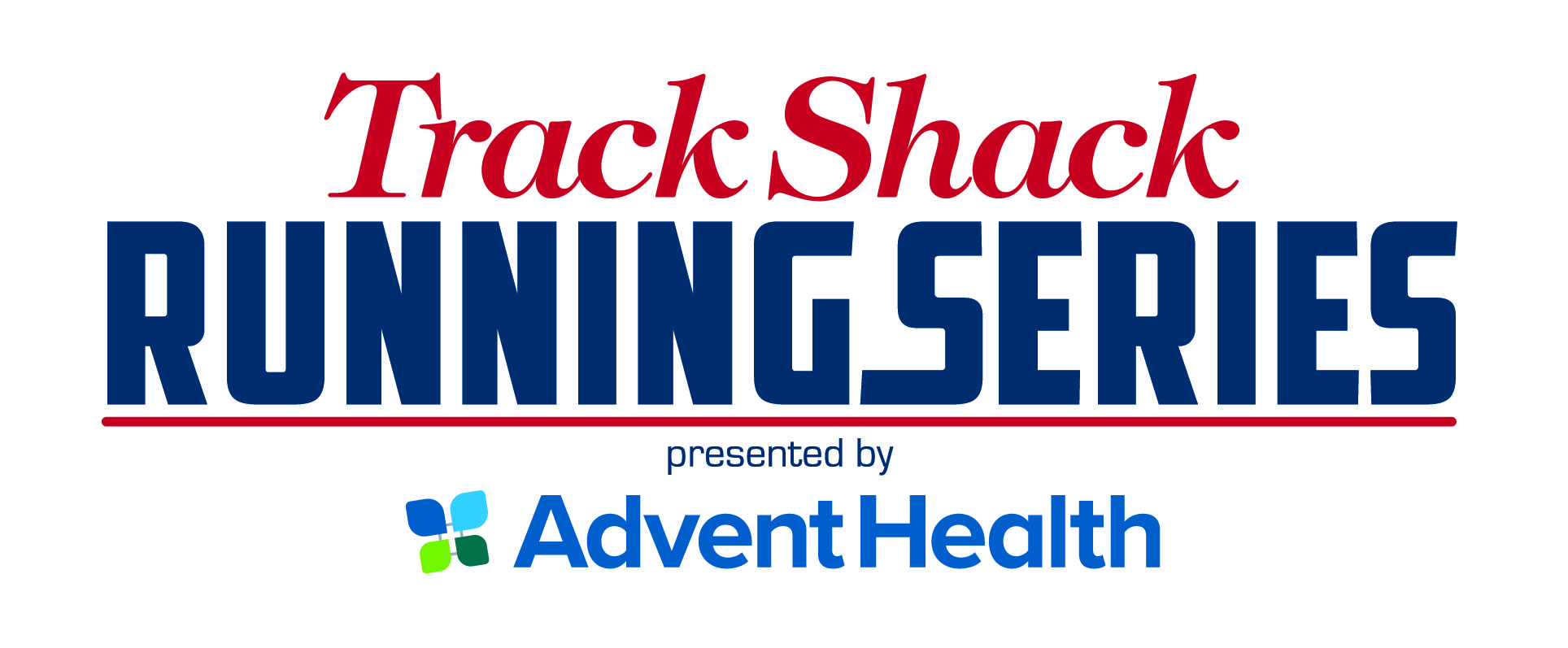 The Track Shack Running Series began in 1978 and is considered the region's premier road race series! Together with our sponsors, Track Shack invites runners and walkers of all ages and fitness levels to participate.
• What: Six unique events throughout Central Florida
• When: From August through March
• Where: Orlando Science Center, Casselberry, UCF, Park Avenue, Showalter East Fields
• Who: Runners and walkers age 8 and older can register
• How far: Distances vary from 2 mile, 5k, 4 mile, 5 mile and 10k
• How: Each event uses B-Tag scoring with same day website results
• Why: Event Proceeds benefit the Track Shack Youth Foundation and other charities »
• Certification: USATF sanctioned races run on certified courses
• Run or walk all six races! Be a Fanatic!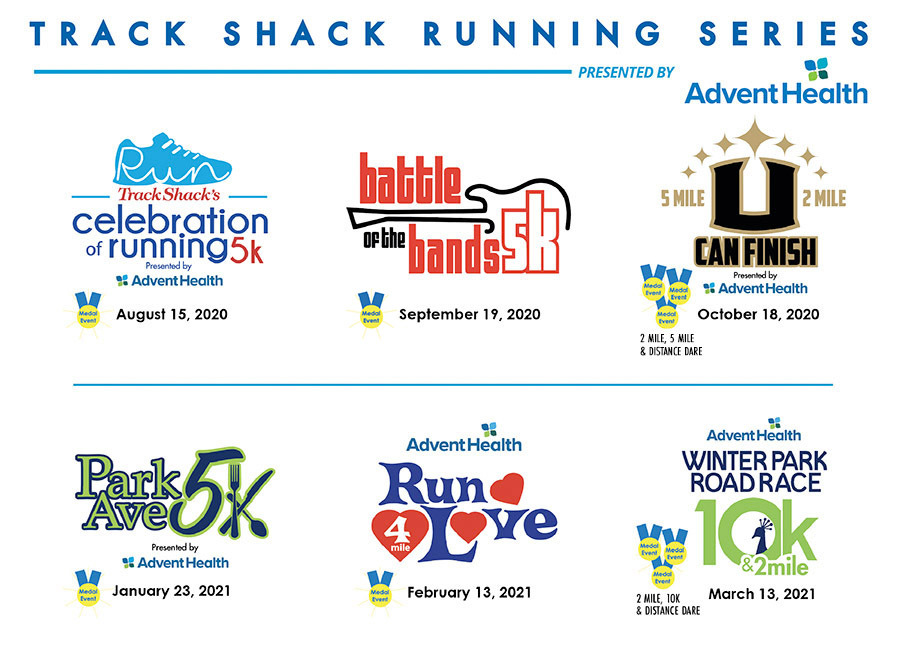 ---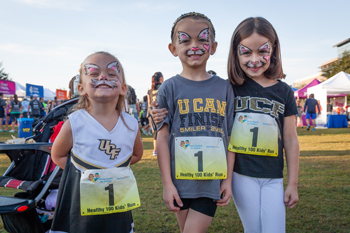 AdventHealth for Children Kids' Run
Children experience the joy of running for fun and fitness. All kids receive a ribbon for participating! The first 125 children registered in each race will receive a t-shirt.
• What: Free Kids' Run
• When: After the Series event
• How far: Distances range from 100 meters to 1 mile and are divided into age appropriate groups
Free Registration: Children must register on race day to participate.
---
Restrictions- Safety is our first priority!
Bicycles, roller skates, in-line skates, and dogs will be prohibited from the race course. The use of headphones is discouraged.
Walker Friendly Events
Keeping Central Florida Fit is our mission. Walkers are encouraged to participate in all Track Shack races. Municipalities require that road ways are clear of participants and opened as soon as the race is complete. That is why a maximum pace of 15 minutes per mile is set. If the pace isn't maintained, race officials will ask you to move to the sidewalk to re-open the roadways.
Stroller Restrictions
• Stroller/jogger operators start behind designated stroller signage (4 mile or shorter races only).
• Stroller/jogger operators may walk/jog no faster than 12 minute per mile, a safe operating speed.
• If your speed goes faster than 12 minutes per mile pace, you may be disqualified.
• Stroller/jogger operators must yield the right of way to runners. Stroller/Joggers can tip easily and cannot turn quickly. Please do not weave through packs of runners.