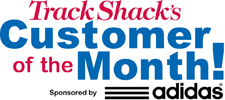 Customer of the Month- October
Tell us about your experiences! That's all it takes to be the Adidas Customer of the Month.
Each month we ask you a different question and if your answer is chosen you'll be highlighted in the monthly email and win a pair of shoes from Adidas!
October Topic:
What is your favorite charity or cause to run for? Share on the blog or on Facebook! Deadline: September 20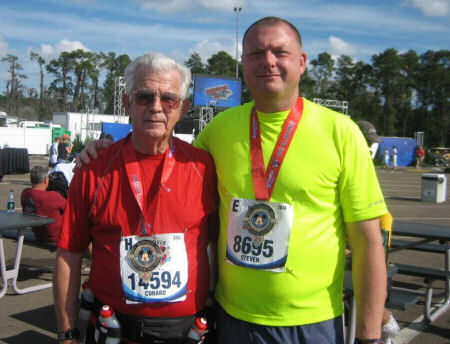 September Topic and Winner:
What is your favorite time of day to run or train?
Steven Peacock was selected as the Adidas Customer of the Month for September. Steven likes it early in the day, as in 5:00 am. The photo is him with his 71-year-old dad at the Disney Marathon; his dad had just completed his first marathon.

We had over 150 responses from that questions. 67% prefer the morning, 21% evening, 9% either, 2% middle of the day. Some people really ranged based upon weather conditions, heat, time of year, etc. Some also varied based upon work or family commitments, where they can only go out at 5am or 10pm.

Use Facebook to Leave a Comment
- We'd love to hear from you.