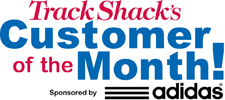 Customer of the Month- May
Tell us about your experiences! That's all it takes to be the Adidas Customer of the Month.
Each month we ask you a different question and if your answer is chosen you'll be highlighted in the monthly email and win a pair of shoes from Adidas!
May Topic:
What race have you run that was the farthest from home? Where was it? Share a photo on Facebook! Deadline: April 18th.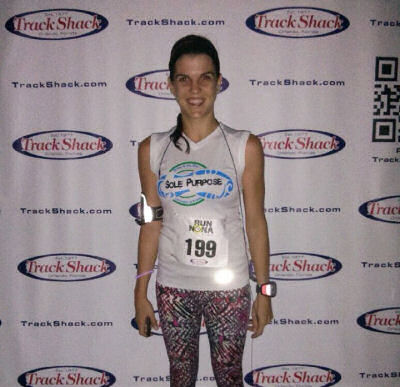 April Topic and Winner:
When asked to tell us about your favorite Track Shack race, the responses poured in. You all had favorites and for various reasons, many of you choosing a race because that was your very first road race or the first time you took a certain distance from a 5k to a half marathon or maybe you even PR'd on that race. You chose one of our races because of the cause, the family atmosphere, the nighttime fun, the support and empowerment of women, the determination and smiles on kids' faces, the bling, the swag, the course, the peacocks and more, but most of all, the fun!

Noelle Trevizan was selected as the April Adidas Customer of the Month. Her favorite race is the Winter Park Road Race because of the beautiful course, nice distance, amazing swag and always having a wonderful post-race party with food and friends.



Use Facebook to Leave a Comment
- We'd love to hear from you.