Our 25 Days of Walt Disney World Marathon Memories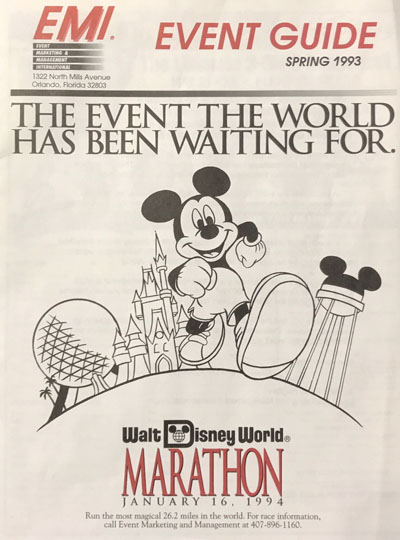 Sharing Track Shack memories from #77toNow has been fun for us so far and we're keeping it going! Hopefully you've seen some of our posts and videos!!

Beginning today, we're walking (or racing) down memory lane toward the 25th running of the Walt Disney Marathon Weekend happening January 2018! Over the next 25 days we'll be sharing vintage photos, fun facts and behind the scenes memories of Track Shack's 25 year journey working on the event that has enchanted runners and walkers worldwide!

Please join the celebration by sharing YOUR pictures and memories too! Watch for social posts and tweets on Facebook, Instagram and Twitter and use the hashtags: #TrackShackMemories, #runDisney, #77toNow

Track Shack has been running with Walt Disney World since the 1980s, before the first Walt Disney World Marathon in 1994. Disney is a significant part of our history and our story of #77toNow!
Use Facebook to Leave a Comment
- We'd love to hear from you.