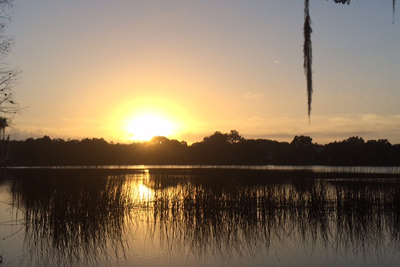 39th OUC Orlando Half Marathon Recap
On a beautiful morning in the City Beautiful, 5758 runners and walkers set out on a journey to complete a goal: run 13.1 miles in the OUC Orlando Half Marathon or 3.1 miles in the Track Shack Lake Eola 5k.
Over 3500 half marathoners turned out and 2255 5kers, 759 of whom were middle or elementary school girls running with Girls on the Run program.
Lake Eola is the start/finish for both races that takes runners and walkers on a charming route through downtown Orlando to the sounds of high-energy music, cheering fans and themed water stops.
Every December since 1977, a half marathon has taken place in the heart of Orlando. Runners use this race as a tune up for the Disney Marathon Weekend, to achieve a goal or to keep a 39 year running streak alive. Runners Harry Wessel, Alan Musante and Gary Kane all finished today's half marathon for the 39th time.
Freddison Costa, 38, of Kissimmee outlasted the entire men's field, winning the race with a time of 1:05:56. Natasha Yaremczuk, 35, of Monteverde, on the day before her wedding ran 1:19:16 to become the women's champion!
A tremendous debt of gratitude goes out to the our title sponsor OUC for their continuous support of the race and of their 100 employees who run or walk. Florida Hospital, Aetna, Florida Dairy Farmers and Publix graciously sponsor the race with refreshments and professionals on site to support these athletes.
Gary Kane, 39th OUC Orlando Half Marathon
Congratulations to all the finishers in today's races. Registration for the 40th Annual OUC Orlando Half Marathon is open now!
Use Facebook to Leave a Comment
- We'd love to hear from you.