Spring Training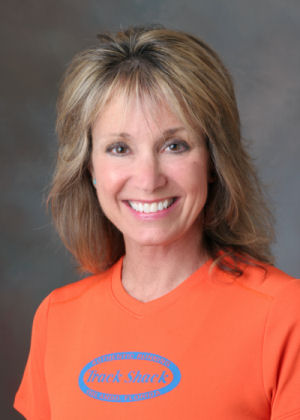 By Susan S. Paul, MS
Track Shack Training Program Director
Running is incredibly popular. Last year, the Chicago Marathon, which has 45,000 entries, filled up in less than 3 days. The Marine Corp Marathon quickly followed suit by filling all of its' 30,000 slots in less than 3 hours. Our local full and half marathons fill up quickly too. The OUC/Orlando Half Marathon and both the Disney Half and Full Marathons hit record numbers this year. It's phenomenal…and a little crazy, don't you think?
What is the attraction to running? I think it's in our DNA. The human body is designed to move, specifically, to run. And, with more and more technology in our lives, it's so nice to do something so simple, so easy, and so basic it's, well…. primal. Just walk right out your front door and go. No gym, no lessons, any time, any place. You are outdoors and unplugged. Freedom.
And now that Spring is upon us, it's time to prepare for the Fall and early Winter Full and Half Marathons. Yes, that's right! Training for the Fall and early Winter Half and Full Marathons begins in June. For those running a later race, like Disney, starting your training in June allows time to lay down a foundation before moving into speed work and longer mileage. For those running an earlier race like Marine Corps, mileage builds right away. Unfortunately, too many novice runners make the mistake of not allowing enough training time and wind up doing too much, too quickly and the result is a running injury. Even though our bodies may be designed for running, proper training is essential. So, if you are thinking about running a full or half marathon this Fall, NOW is the time to commit.
Distance training is an enormous undertaking and while you certainly can train solo, Track Shack's group training programs offer many benefits. Our programs provide coaching, structured workouts, weekend pace groups, support stations, training schedules, running routes, and a camaraderie that is unparalleled. Group training also provides an enormous support system which increases success rate. Everyone receives a weekly email with the training plan for each week outlined in detail. Participants are given a safe and effective training schedule and the variety of workouts keeps runners motivated and interested. Coaches and Pace Group Leaders provide accountability, and, best of all, training happens in a fun and social setting. Initially, runners join for the training, but they continue to train with us for years because of the friendships they develop.
Two Training Programs:

Track Shack offers two different training programs for the full and half marathon distance, so there really is something for everyone. MarathonFest is Track Shack's own blend of the very best training philosophies. Most of MarathonFest's pace groups run continuously, but a few of our pace groups will take planned walk breaks along the way. The Galloway program uses Jeff Galloway's unique run/walk interval methodology implementing his latest guidelines and recommendations for run and walk breaks. The ratio of these Run and Walk intervals are determined by "Magic Mile" times taken at the start of the training session

Both programs offer three-day-a-week training with workouts on Tuesday, Thursday, and Saturday. MarathonFest also offers a Sunday run option. For the upcoming Summer/Fall Session, both programs are also very beginner friendly. The mileage pre-requisite for entering this session is 3 miles. If you can run 3 miles, we will train you to run the rest!
Weekend training runs build mileage incrementally for the full and half-marathon distance. All runners are assigned to pace groups for the weekend runs. Each pace group has a Pace Group Leader that is responsible for setting the appropriate run pace and coordinating the running route to accommodate different mileage needs.
If you are thinking about running a half or full marathon this year, consider joining one of our training programs. You may join for the training but, you'll stay for the friendships. For more information on our training programs, attend an informational meeting at Track Shack, Saturday, May 10 or run to our website www.TrackShack.com.
Use Facebook to Leave a Comment
- We'd love to hear from you.