Track Shack Youth Foundation Awards more than $16,000 to Schools and Community Organizations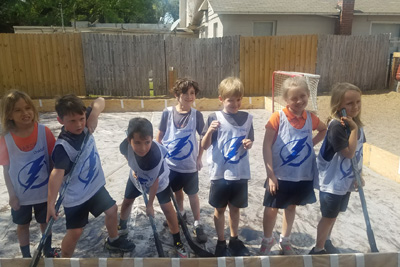 Track Shack Youth Foundation Awards more than $16,000 to Schools and Community Organizations Youth Fitness Programs
Scott Millson, President of the Track Shack Youth Foundation (TSYF), is pleased to announce that the Foundation's Board of Trustees recently awarded over $16,450.00 to 22 area schools and organizations that provide health and fitness education and encourage young people to participate in a wide range of sports and fitness related activities in Brevard, Lake, Orange, Osceola and Seminole counties.  These programs have little funding on their own and rely on donations from organizations like the TSYF for monetary support for their programs.  The funds awarded go towards uniforms, gym and track equipment, running program necessities and so much more.
The most recent grant recipients and their exceptional programs include the following schools and organizations.
• Partin Settlement Elementary School, Kissimmee, PSE Running Club
• Clay Springs Elementary, Apopka, CSE Running Black Bears
• Tavares Middle School, Tavares, Cross Country – Brevard Distance Runners Camp
• Tavares Middle School, Tavares, Track & Field Start-Up
• Tavares Middle School, Tavares, 7th Annual Patriot Elementary Mile Challenge
• Evans High School, Orlando, Cheerleading
• Colonial High School, Orlando, Track & Field
• West Orange High School, Winter Garden, Track & Field
• Winter Springs High School, Winter Springs, Summer Training
• Ocoee High School, Ocoee, Boys & Girls Track
• Central Florida Preparatory School, Gotha, After-School Athletics
• Divine Mercy Catholic Academy, Merritt Island, DMCA Charger Athletics
• The Geneva School, Winter Park, Track Club
• Winter Park Day Nursery, Inc., Winter Park, Preschool Education Program
• Monarch Learning Academy, Orlando, Physical Education Program
• Central Florida Gliders, Altamonte Springs, Spring Summer Track program
• Edgewater Youth Sports Association, Inc., Orlando, Edgewater Pop Warner
• Dare To Soar Track Club, Orlando, 13th Annual Mark Trail Invitational
• Lyman Rowing Association, Winter Springs, Spring Rowing Season
• Evolution Speed Track Team, Lake Mary, Evolution Speed's Fun Run
• IMPOWER, Inc., Longwood, The Grove, Yoga
• Boys & Girls Clubs of Central Florida, Orlando, Dueling Dragons of Orlando
"We are extremely proud to be able to support so many great youth fitness programs in Central Florida," said Scott Millson, President of Track Shack Youth Foundation.  "These programs teach children and young adults the importance of teamwork and leadership and we're pleased to be able to help build that foundation.  Our board of trustees is extremely thankful for everyone who contributes to our Foundation.  It is because of our donors that we are able to provide funding to so many important programs."
In addition to individual contributions, financial support of the local organizations is also made possible by runners and walkers who actively take part in Track Shack's local running events. Race proceeds positively impact the community and improve the quality of life for so many.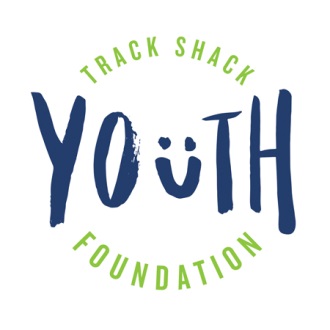 About Track Shack Youth FoundationCelebrating their 25th year, the Track Shack Youth Foundation's purpose is to promote lifelong health and fitness emphasizing youth and running programs in our Central Florida community. To date, over $2.5 million has been committed to the local community, supporting a variety of different programs.  The Foundation is a 501 (c) (3) non-profit organization that was founded by Jon and Betsy Hughes, co-owners of Track Shack and Track Shack Events, and is managed by a Board of Trustees who have an interest in and dedication to the mission.  To find out more about the Track Shack Youth Foundation, to donate or apply for funds, please visit
www.trackshackfoundation.org.
Use Facebook to Leave a Comment
- We'd love to hear from you.