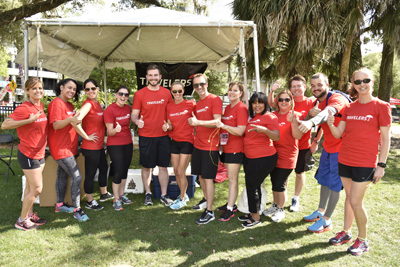 What's New with IOA Corporate 5k?
It's never too early to start planning for Orlando's largest run, walk and office party!    
Each year this 3.1 mile run /walk gets better with the end game to make it easier to encourage employee wellness – in and out of the office!  And on Thursday, evening April 13th, we will celebrate fruits of that effort.
Here's what's new for the 22nd IOA Corporate 5k:

• New! GOVERNMENT EMPLOYEES (CITY/COUNTY) was added. This includes police and fire departments.
• Combined! HOSPITALITY AND THEME PARKS are now a combined category to form: HOSPITALITY/THEME PARKS
• New! SERVICE was added and combined with Retail and Staffing for a new category:  RETAIL/SERVICE/STAFFING
New online system – HAKU, we think you'll love the efficient features and user-friendliness.
• More Payment Options - You'll have to see this for yourself! 
• Invite Team Members from the Team Captain dashboard 
• Approving and Denying Participants - No need for a team password! Team Captains can now determine if you will accept guests (non-employees) on your team and if the company is covering the fees. 
• Team page - Communication is key. The team page makes it easy for your team to communicate. 
• Reserve tent online and pay by check.  
Let's not stop here!  What new features would you like to see for 2017? Comment below!
Use Facebook to Leave a Comment
- We'd love to hear from you.