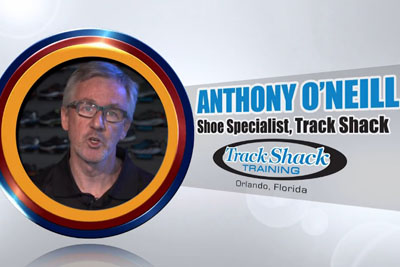 Get Video Tips for Growing Bolder
Your friends here at Track Shack are so excited about a project we've done with Growing Bolder! Growing Bolder, is one of the world leaders in wellness and inspirational lifestyle content, and we have teamed up together bringing our best training tips to you, supporting our mission of Keeping Central Florida Fit!
Our team of experts including Anthony "The Shoe Doc" O'Neill, Betsy "Foot Whisperer" Hughes, and Susan Paul, our Training Program Director and Runner's World Blogger bring 90+ years of running, walking, coaching, training and fitting experience to you in 19 attention-grabbing videos (est. 2:00). Video training tips include topics like Getting Started, Shoe Fitting Explained, Goal Setting, and A First Race. Starting June 14, these fun, educational tips will be delivered weekly to your inbox but only if you are signed up for Track Shack e-news!
Isn't this exciting? Is your anticipation building?! We hope so! Sign up right now to start receiving these video tips that will blast on Tuesdays starting June 14. You'll be motivated and anxious to get out and get moving. AND we hope you'll even share these tips with someone new to the sport and ready to get started.


*Just as a reminder Track Shack does not sell or share our email list.
Use Facebook to Leave a Comment
- We'd love to hear from you.