Track Shack Foundation Historical Garage Sale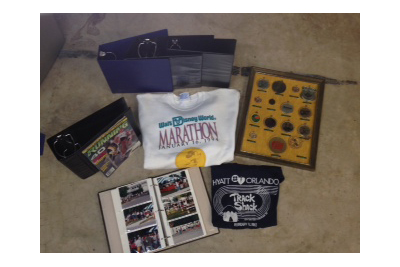 Long ago, in a galaxy far away...Four score and seven years ago...no, wait! I meant in the 70's this awesome store called Track Shack opened for runners! Yes, that's what I meant:) The history we have collected in the last 37 years is really amazing, and we have many duplicates of old magazines, shirts, pictures, even results of races from long before computer scoring! It is time to make room for the next 40 years!

Mark your calendars for Sunday, March 22 and attend our first ever Track Shack Foundation Historical Garage Sale from 9 am til 1:00. We are asking for a minimum donation to our Foundation of $5.00 and then have fun reviewing our history of running in Central Florida and take whatever you'd like to take! Yes, for free! Sounds too good to be true, but we are truly excited to share with our friends and customers and hope you pass the word!

Where:
1013 Montana Street
Orlando, FL 32803
Use Facebook to Leave a Comment
- We'd love to hear from you.