Be a Fanatic!
Register for the six race Track Shack Running Series, whether doing the physical races or virtual, YOU ARE A FANATIC. Run, walk or do a little bit of both, experience the convenience of one-time registration for Track Shack's best races and enjoy the benefits all season long!
View Series schedule below.

---
2020-2021 Benefits and Pricing

Fanatic

SuperFan


One time registration fee for the Track Shack
Running Series events

$210- Through 5/31
$215- 6/1 to 8/14

Processing fees will apply.

$270- Through 5/31
$275- 6/1 to 8/14

Processing fees will apply.


Distance Dares - Registration in both events at the
UCF 5 mile & 2 mile (limited to 900)
and Winter Park Road Race 10k & 2 mile
(limited to 950) - 8 EVENTS TOTAL!




Track Shack Running Series races - 6 EVENTS TOTAL!




Running Series Fanatic Medal

Running Series Fanatic Shirt
"Run Orlando" Reusable Mask

$25 Track Shack Cash

Exclusive gear check at all Running Series races






Distance Dare medals to Distance Dare Finishers

Access to the VIP hospitality area at the
AdventHealth Winter Park Road Race





Personalized race number for each
Track Shack Running Series event.
Your number will be the same throughout
the series with your first name
beginning at Battle of the Bands 5k.
Register by July 10th for name on bib at the first race.




Seasons 52 Complimentary Appetizer Card

Receive $10 OFF the OUC Orlando Half Marathon registration


Fanatic ladies also receive $5 OFF AdventHealth Lady Track Shack 5k





For each Fanatic registration, Track Shack is
donating $10 worth of school supplies to Gift for Teaching.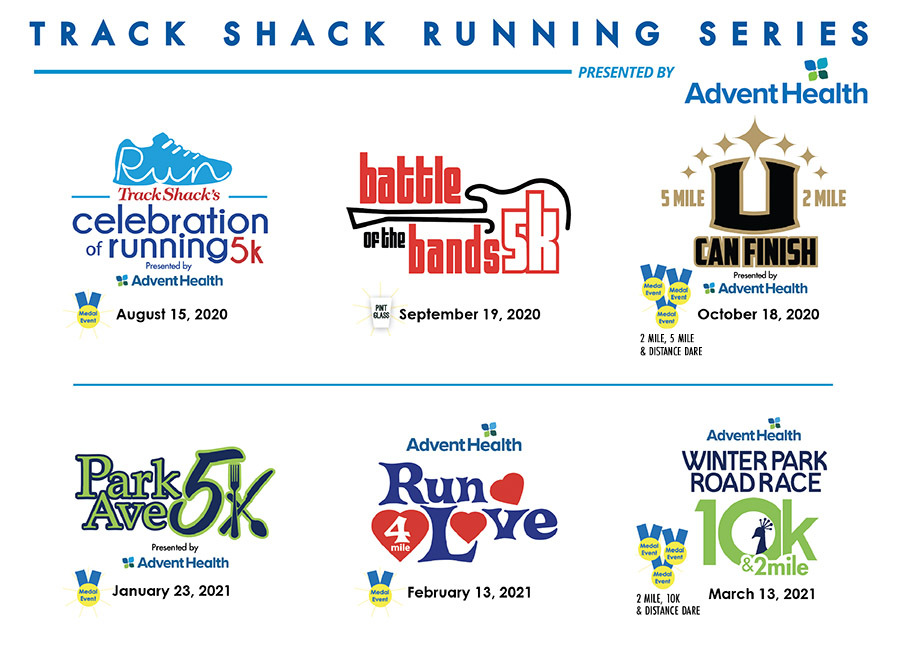 Fanatic Packet Pick-up

Wednesday, August 12 - Friday, August 14
Personalized race number and Track Shack $25 cash will be available for all Fanatics at Battle of the Bands 5k bib pickup in September.
Not sure if you are already registered? Confirm your registration here >>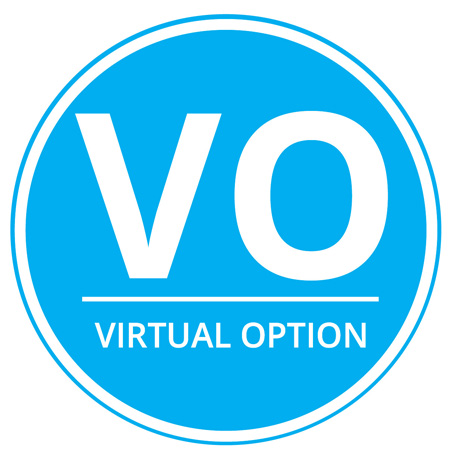 Virtual Option
Can't make it to the race but still want to experience the excitement and achievement? Sign up to run the virtual races!
How it works
• Complete the events ANYWHERE at ANYTIME.
• To receive a customized finisher certificate submit your results online within a month following each race. A reminder email will be sent prior to each race.
• Post a photo or video and share your virtual race experience on your social media using the hashtag #TrackShackVirtual. This is optional but fun!
• So easy! Your bib, medal and t-shirt will arrive by mail within two weeks following each race.
Fanatic Information
• Fanatics age 14 and older are automatically registered into the longer distance races (UCF 5 Mile and Winter Park Road Race 10k).
• Fanatics age 14 and older can transfer to a shorter race by contacting the Registration Manager annie@trackshack.com.
• Fanatics age 13 and under are automatically registered into shorter distance races (UCF 2 Mile and the Winter Park Road Race 2 Mile).
• Due to the special $10 discount for runners 17 and under and age 65 and over, the Fanatic offer is a benefit for Fanatics ages 18-64.
• Fanatic registration fee is nonrefundable and nontransferable.
• All Track Shack Running Series races will be timed with the B-Tag
• Registration Deadline: 7:00 pm on August 14, 2020 (or when it sells out)
Fast Fanatics
Fanatics who place in overall or top ten age group positions in Track Shack Running Series races are eligible for Running Series points. View scoring info »
Distance Dare Time Limit
SuperFans please note the start time of the Distance Dare Races to make sure that you can complete the first race before the start of the second one.
U Can Finish 2 Mile: 7:30 am
U Can Finish 5 Mile: 8:00 am
Winter Park Road Race 2 mile: 7:00 am
Winter Park Road Race 10k: 7:30 am