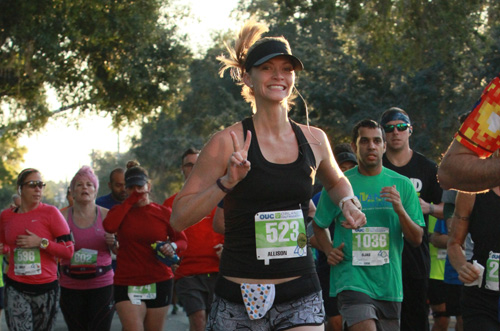 2016 Photos on Facebook
2016 Photos from BB Action Photo
2016 Event Recap 
2016 Half & 5k Results
Date, Time & Location
Saturday, December 2, 2017
7:30 am: Half Marathon Start
7:40 am: 5k Start
Lake Eola, Orlando, FL
About the Event
Run through beautiful downtown Orlando and finish with a lake front post-race party on Lake Eola with massage, beer and live music. Join over 5,000 runners for this Orlando tradition and discover the City Beautiful and the fun beyond the run...
The Official 2017 Run Orlando apparel are here! 
Headsweats Visors and SweatyBands are also available online and at Track Shack.
Post Race Party
•  Registered participants (over age 21) receive two Michelob Ultra drink vouchers.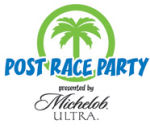 •  Florida Dairy Farmers will serve up ice cold chocolate milk (while supplies last).
•  Get "ICED by Florida Hospital" in the Cool Zone.
•  Refreshments from Publix, where shopping is a Pleasure. 
---
---
Event Photography

Be sure to wear your bib number on the front using all four pins so that it's visible to photographers! Visit www.bbactionphoto.com to view race day photos. Participants will be notified by email when photos are ready for viewing!
---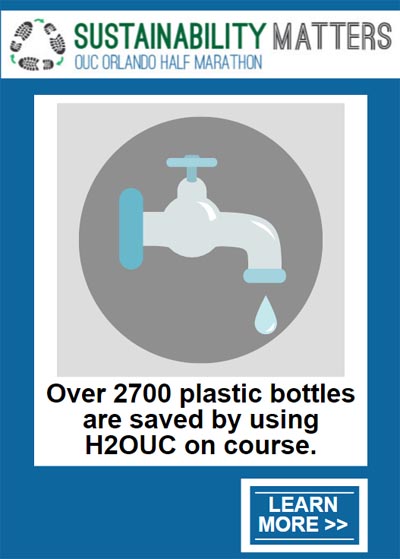 Restrictions
For safety reasons, bicycles, roller skates, inline skates, and dogs will be prohibited from the race. The use of headphones is discouraged.
Walker Friendly Events
Keeping Central Florida Fit is our mission. Walkers are encouraged to participate in all Track Shack races. Municipalities require that road ways are clear of participants and opened as soon as the race is complete. That is why at least a pace of 16 minutes per mile is set. If the pace isn't maintained, race officials will ask you to move to the sidewalk to re-open the roadways.
Stroller Restrictions
Participants with baby joggers or strollers must start behind designated stroller signage and are REQUIRED to walk/jog no faster than 15 minute per mile in the 5k ONLY; stroller/jogger operators may not weave through packs of runners, and must always yield the right of way to other runners. Failure to comply will result in deletion from official race results and disqualification from participating with a stroller in future events.