About this Race
This is the 3rd race of the Track Shack Running Series. Join runners and walkers, plus UCF students, alumni and faculty on a virtual tour around the University of Central Florida. Participate in the 5 mile, 2 mile or both with our Distance Dare! Team up with your UCF organization (alumni chapters, clubs, teams) to compete using new technology - Real-Time Remote Racing. Will your UCF organization be the fastest?
Because of COVID-19, running in large groups continues to be challenging. We've made the hard decision to hold the U Can Finish 5 Mile & 2 Mile and the first three races of our series virtually. We are truly heartbroken that we'll be running apart for a while, but when the miles get tough Track Shack keeps moving forward!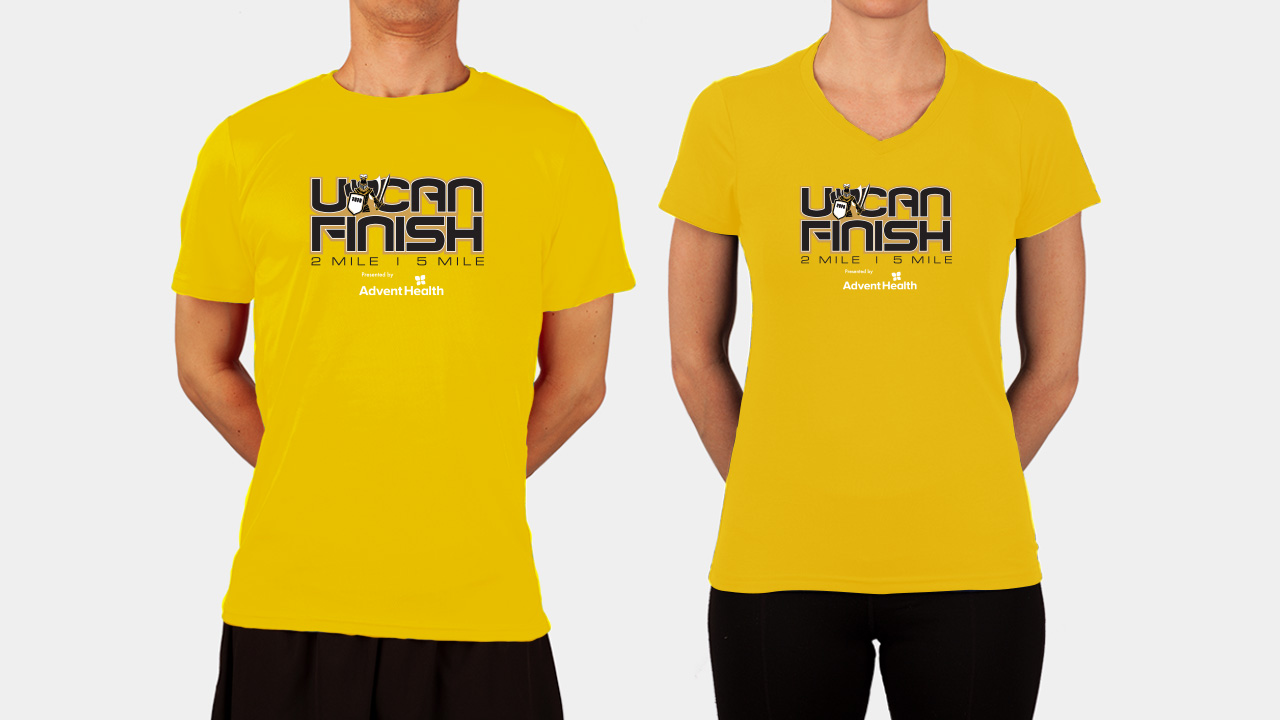 Event Highlights
• 5 Mile, 2 Mile & Distance Dare Finisher Medals
• Gender Specific Tech Shirt
• UCF Organization Team Challenge- Win $250 for your organization
• Remote Real Time Racing through the RTRT app
• Virtual AdventHealth for Children Kids' Run - Free option available!
• U Can Finish Spotify Playlist 
• Finisher Certificate
• Free Foxtail Drink Coupon 

Entry Fees
Processing fees will apply.
5 Mile Virtual Race - 
SOLD OUT
Includes: printed bib, event shirt, finisher medal, Real-Time Remote Racing and finisher certificate 
$33 - Through Oct. 10
$38 - Oct. 11 - Oct. 18   
2 Mile Virtual Race - SOLD OUT
Includes: printed bib, event shirt, finisher medal, Real-Time Remote Racing and finisher certificate 
$33 - Through Oct. 10
$38 - Oct. 11 - Oct. 18    
Distance Dare Virtual Race-
SOLD OUT
Includes: printed bib, event shirt, three finisher medals, Real-Time Remote Racing and finisher certificate  
$45 - Through Oct. 10
$50 - Oct. 11 - Oct. 18
5 Mile/2 Mile Digital Package
Includes: virtual bib, Real-Time Remote Racing and finisher certificate
$12
Kids' Run
Includes: printed bib, event shirt and ribbon. Recommended for children 12 and under.
$8