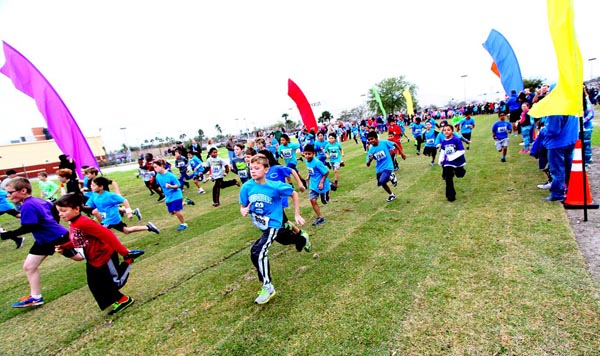 Date, Time & Location
Saturday, March 3, 2018
Please see start times below
Location: Upper Blue Jacket Park
2501 General Rees Ave
Orlando, FL 32814
The start is located at the intersection of Robin Rd. and Upper Park Rd. 
About Smile Mile
Join Miles the Bunny and his friends for a morning of fun and fitness. This event consists of a one-mile children's race open to children between the ages of five and eleven.

Learn more about Miles and his friends »

---
Race Start Times
The race will be run in heats of each age group in the following order:
| | | |
| --- | --- | --- |
| 8:00: 11-yr boys | 9:15: 9-yr girls | 10:30: 6-yr boys |
| 8:15: 11-yr girls | 9:30: 8-yr boys | 10:45: 6-yr girls |
| 8:30: 10-yr boys | 9:45: 8-yr girls | 11:00: 5-yr boys (1/2 mile) |
| 8:45: 10-yr girls | 10:00: 7-yr boys | 11:10: 5-yr girls (1/2 mile) |
| 9:00: 9-yr boys | 10:15: 7-yr girls | 11:20: 4-yr and under** |
All times are a.m. & subject to change.
*Participants must report to the start 15 minutes prior to their race time.
**FREE Unscored Fun Run (Race day registration only)

---
Restrictions
For safety reasons, parents, guardians, baby joggers/strollers, bicycles, rollers skates, in-line skates, and dogs will be prohibited from the race course. The use of headphones is discouraged.

Registration is scheduled to open in October.
Online registration available until 11:00 am on race day (if spots still available).

Capacity: 2000

Not sure if you are already registered? Confirm your registration >>

Entry fees are non-refundable and non-transferable.

Coaches! Grow your team!
Download the event poster >>

No hablas ingles? Formulario de registro >>
Entry Fees

| | |
| --- | --- |
| Through February 17 | $8 |
| February 18 - March 2 | $11 |
| Race day at race site (If available; capacity is set at 2000) | $16 |
| 4 yr & Under Kids Run: (Registration on race day only. No Shirt; finisher's receive a ribbon) | Free |
---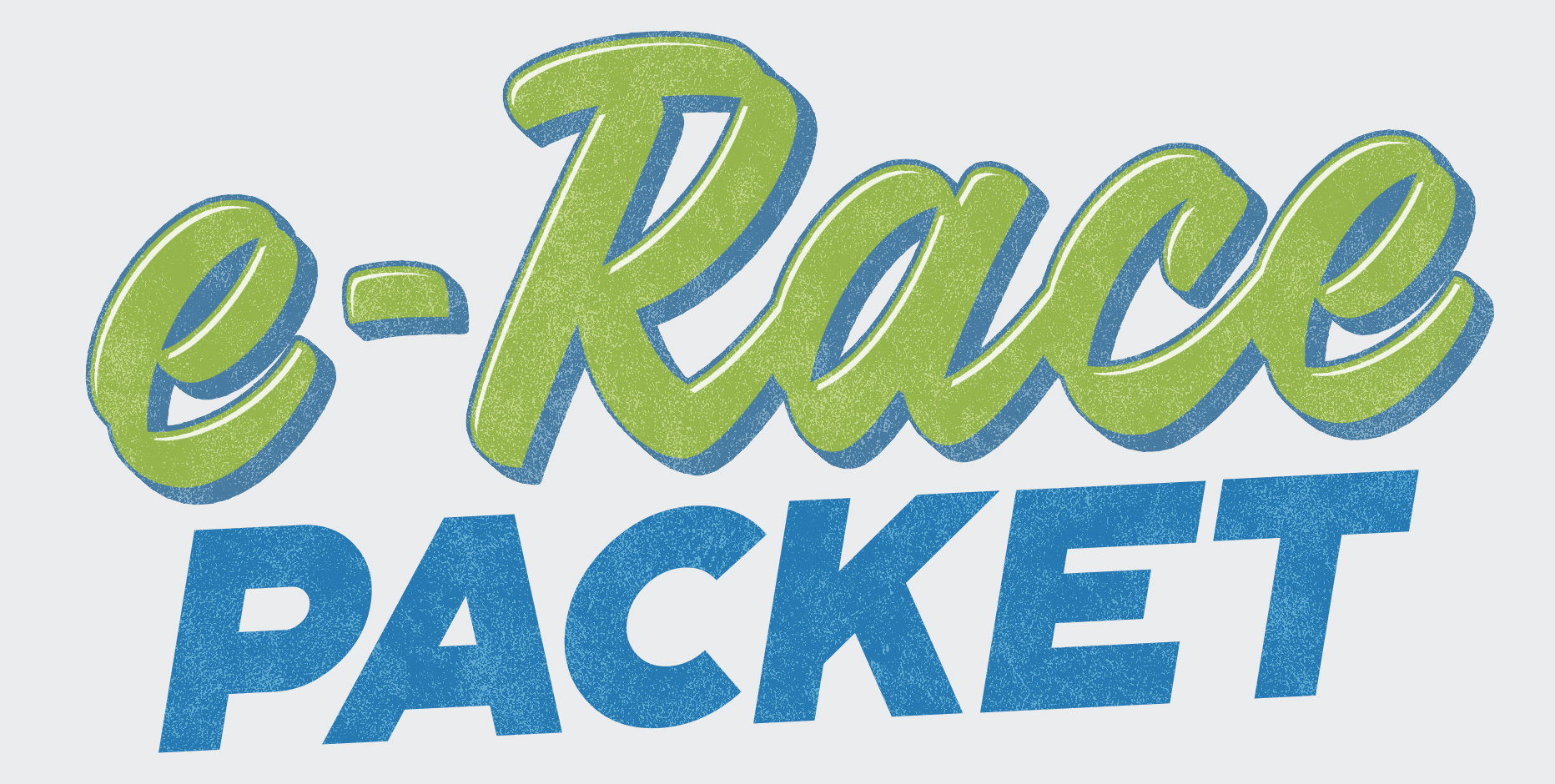 Race Number/Shirt Pick-Up & e-Race Packet
Race number and t-shirt available at Track Shack and at the race site on race morning. Track Shack is located at 1104 N. Mills Ave. Orlando, FL 32803. Email: info@trackshack.com
Participants will receive an e-Race packet (directly to their inbox) with all the good and helpful race info including the course map, race instructions, special offers and race promotions.
If you are picking up for 3 or more participants, please bring a reusable bag.


| | |
| --- | --- |
| Wednesday, February 28 - Friday, March 2 | 10:00 am - 7:00 pm |
| Race day at race site | Starting at 7:00 am |
Please Note: If you are a coach and you plan on picking up the race packets for all the kids at your school, there are two things you need to do:
1. Be sure to inform the parents and children that you will have their packets.
2. Email annie@trackshack to inform us that you will be picking up all the packets and we will have them ready for you.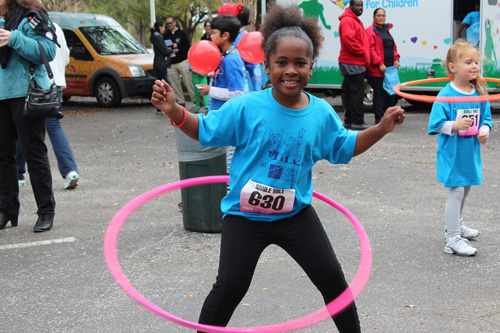 Entertainment
---
T-Shirts
Registered entrants in the Smile Mile will receive a t-shirt. Shirts are not guaranteed day of race. Size Key: Youth Small = 6-8, Youth Medium =10-12, Youth Large =14-16; adult small, medium and large available. The 4 yr & under race is free and does not include a t-shirt.


---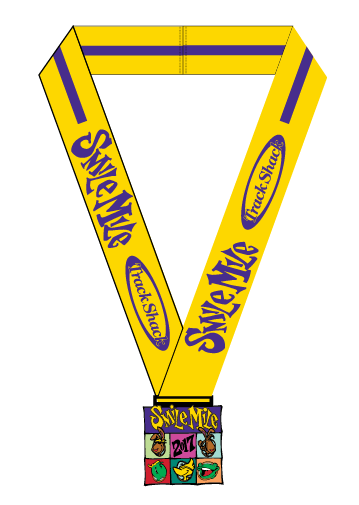 Awards
Age Group Awards
Top three boys and girls in each age group receive awards. Medals will be given to all half milers and milers courtesy of the Musante Family Foundation.


Coach "Sly" Johnson Participation Award
In honor of a dedicated coach and father who motivated so many young runners, the Coach "Sly" Johnson Participation Award goes to one school from each county with the most runners participating! To qualify a school must have a minimum of 25 runners participating.  School counts will be based upon registrations received by Thursday, March 3rd.

A $500 grant and plaque will be awarded to the winning schools.
2017 Leading Schools and Counties (As of 2/28/2017):
Orange County:
Orlando Science Center-196
Waterford Elementary- 79
Seminole County:
Lawton Elementary- 84
Galileo School for Gifted Learning- 63
Osceola County:
Partin Settlement- 63
Osceola Science- 53
Lake County:
First Academy Leesburg- 39
Volusia County:
Debary Elementary – 35
---

Fun Activities and Delicious Treats
Florida Dairy Farmers (FDF) is Florida's milk promotion group that works to educate consumers on the dairy farming industry and the nutrient-rich foods it provides. FDF represents more than 130 dairy farming families throughout the state. 
Stop by their tent on race day for coloring, chocolate milk and photos at the Sunnybell KIDS ZONE! You can also visit the face painter, dance, and much more!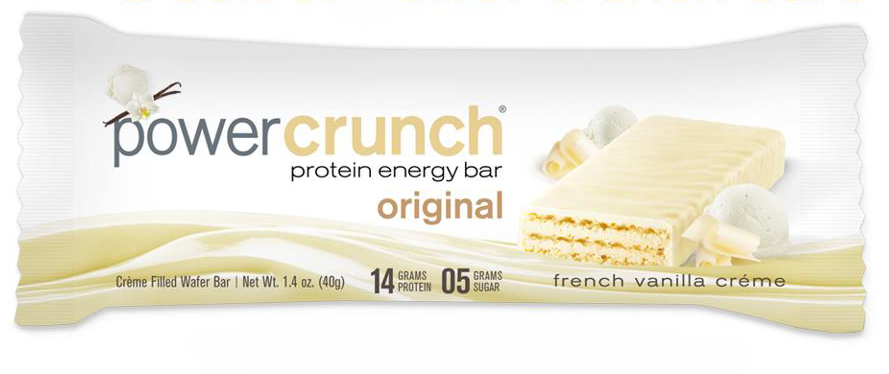 Power Crunch Protein Energy bars are a breakthrough in the evolution of smart food. It's the only wafer crème style protein bar on the market. 

---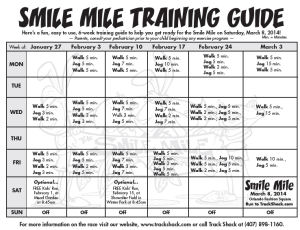 Training Guide
A fun, easy to use, training guide to get ready for Smile Mile. Click on the image to print your training guide!

Ample volunteers are present along entire 1 mile route. Parents please do not run with or pace your child due to safety of all participants. Spectator viewing is available along the course.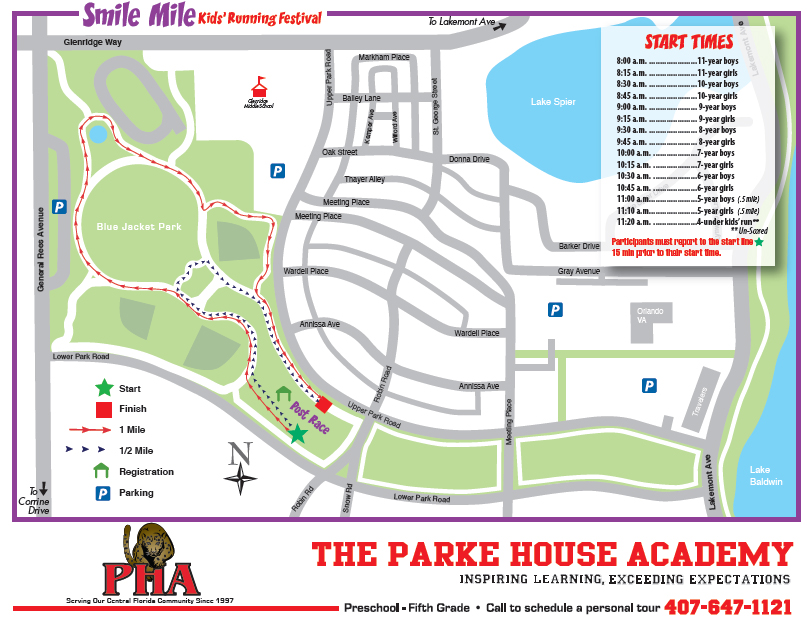 Upper Blue Jacket Park
2501 General Rees Ave
Orlando, FL 32814
The start is located at the intersection of Robin Rd. and Upper Park Rd.
Parking
GLENRIDGE MIDDLE SCHOOL
2900 Upper Park Rd
Orlando, FL 32814
ORLANDO VA MEDICAL CENTER
2500 S Lakemont Ave
Orlando, FL 32814
TRAVELER'S BUILDING
2420 Lakemont Ave
Orlando, FL 32814
BLUE JACKET PARK
2501 General Rees Ave
Orlando, FL 32802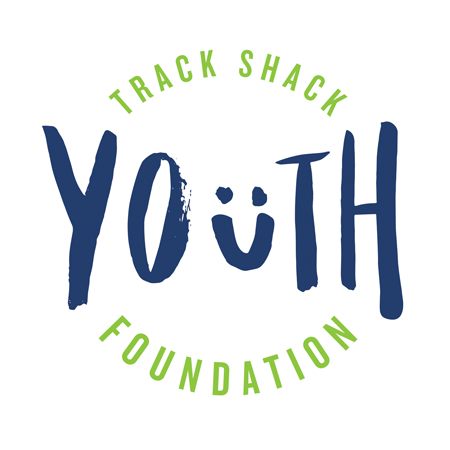 By participating you are benefiting the Track Shack Youth Foundation, a local, 501c(3) non-profit organization that promotes health and fitness with an emphasis on youth programs. Track Shack Youth Foundation gives more than $100,000 in grants annually to local youth programs.
Follow us and find out about Feel Good Fridays, where grant recipients are showcased each Friday on Facebook and Instagram.