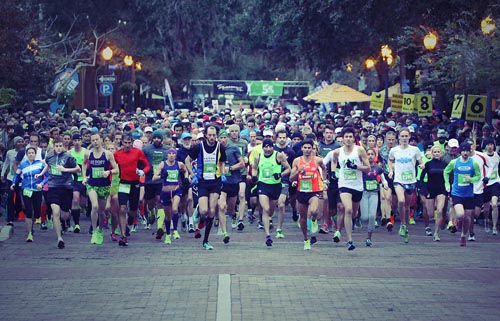 Date, Time & Location
Saturday, January 14, 2017
7:30 am: 5k (3.1 miles)
8:45 am: Florida Hospital for Children Kids' Run
9:00 am: Awards Presentation
Note: Please plan to arrive 45 minutes to 1 hour early due to road closures and traffic congestion.

Stage at Central Park
251 N. Park Ave. 
Winter Park, FL 32789
(Corner of Garfield Ave and Park Avenue)
About This Event
Get a healthy start to the New Year by participating in the 4th race of the Track Shack Running Series through beautiful Winter Park. Then indulge a little with an after party that features food from local favorites:Pig Floyd's Urban Barbakoa, Hawkers Asian Street Fare, The Spice & Tea Exchange, Krispy Kreme Doughnuts, Tijuana Flats and Lazy Moon!
---
Restrictions- Safety is our first priority!

Bicycles, roller skates, in-line skates, and dogs will be prohibited from the race course. The use of headphones is discouraged.

Walker Friendly Events
Keeping Central Florida Fit is our mission. Walkers are encouraged to participate in all Track Shack races. Municipalities require that road ways are clear of participants and opened as soon as the race is complete. That is why a maximum pace of 16 minutes per mile is set. If the pace isn't maintained, race officials will ask you to move to the sidewalk to re-open the roadways.
Stroller Restrictions
• Stroller/jogger operators start behind designated stroller signage.
• Stroller/jogger operators may walk/jog no faster than 15 minute per mile, a safe operating speed. If your speed goes faster than 15 minutes per mile pace, you may be disqualified.
• Stroller/jogger operators must yield the right of way to runners. Stroller/Joggers can tip easily and cannot turn quickly. Please do not weave through packs of runners.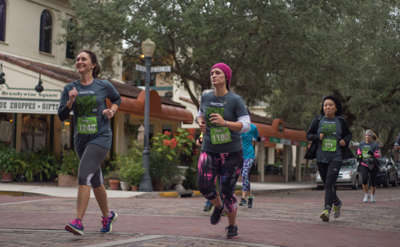 Online registration available until 7:30 am on race day.

Not sure if you are already registered? Confirm your registration >>


Entry fees are non-refundable and non-transferable.
Entry Fees

| | |
| --- | --- |
| Through December 31 | $33 |
| Jan. 1 - Jan. 13 | $36 |
| Race day at race site | $40 |
| 17 & under and 65 & over | Through 7:00 pm on Jan. 13: $10 OFF |
Florida Hospital employees receive a $5 discount. Employee ID must accompany paper registration. Coupon code is required for online registration. NOTE: Code distributed by Florida Hospital. Contact: FH.Sports.Med.Info@flhosp.org or go to Floridahospital.perkspot.com
---
Packet Pick-Up
Race information, race number, t-shirt, available at Track Shack and at the race site on race morning. Track Shack is located at 1104 N. Mills Ave. Orlando, FL 32803. Email: info@trackshack.com
If you register online after 7:00 pm on Friday, Jan. 13, please check in at the registration table on race day.

| | |
| --- | --- |
| Wednesday, Jan.11 - Friday, Jan. 13 | 10:00 am - 7:00 pm |
| Race day at race site | Starting at 6:00 am |

---
Tech Shirt
All entrants will receive a gender specific Greenlayer Sports tech tee.
View sizing chart >>
Sizes are not guaranteed on race day registration.
---

Visit the Florida Hospital tents on race day for: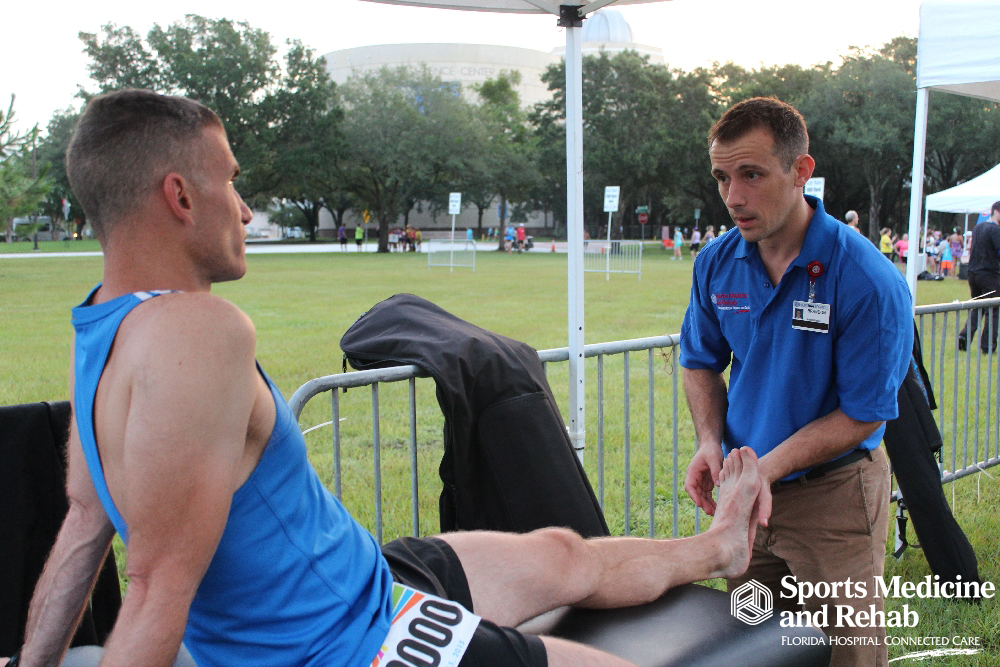 • Foam Rolling
• Injury Assessment
• Stretching
• Massage

Do you have a sore muscle? Old sports injury? Or a sprained ankle? Save time and money by going directly to physical therapy (PT) without the need for a physician referral. It's called DIRECT ACCESS. We can help you get back in the sport quickly. Visit our tents on race day or Click Here! What's DIRECT ACCESS? Watch the VIDEO.
---

Kids' runs are free for all children. Distances range from 100 yards to 1 mile and children will be placed in age appropriate groups. Registration is on race day at race site. Free t-shirts in youth & toddler sizing are available to registered participants on a first come, first served basis. All participants receive a finisher's ribbon!
---
Celebrating Your Accomplishment
All finishers receive a finisher's certificate. Don't forget to provide your email address!
---
Event Photography
Be sure to wear your bib number on the front using all four pins so that it's visible to photographers! Visit www.bbactionphoto.com to view race day photos. Participants will be notified by email when photos are ready for viewing!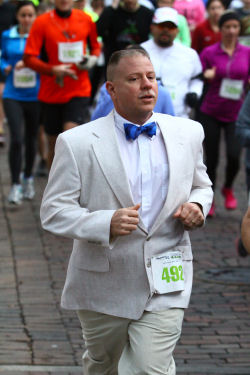 Directions & Parking
Directions: Take I-4 to Fairbanks exit (#87). Exit and head east on Fairbanks to New York Avenue. Turn left onto New York Ave. Go two or three blocks and look for parking along side streets.

Limited parking available at parking garage on Canton Ave. just east of New York Avenue.


Beneficiary
Proceeds from the Park Avenue 5k the Track Shack Foundation. The Track Shack Foundation promotes physical fitness to children and teens through a wide variety of community organizations. View grant recipients >>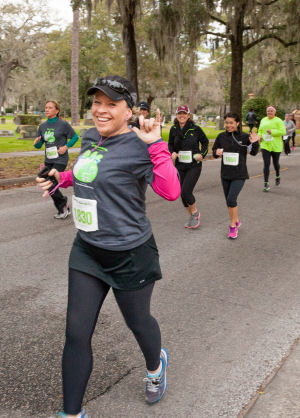 B-Tag Scoring
The B-Tag by ChronoTrack is the timing device used to score participants. The B-Tag is attached to the back of your runner bib. 
In order to receive an accurate time, please confirm your bib is:
Race Results
Same day results available at www.TrackShack.com.

---
Awards
Top three male and female, top male and female master, top male and female grand master, top male and female senior grand master, and the top three finishers in each age division will receive awards. The top three overall male and female race walkers and overall male and female youth division 14 and under will receive awards. Any master athlete that places in the overall division receives the overall award.
Age Divisions for Awards

| | | | |
| --- | --- | --- | --- |
| 8-10 | 25-29 | 45-49 | 65-69 |
| 11-13 | 30-34 | 50-54 | 70-74 |
| 14-18 | 35-39 | 55-59 | 75-79 |
| 19-24 | 40-44 | 60-64 | 80 and over |
Note: ONLY Runners and walkers ages seven and above who wear the designated B-Tag are included in the race results. Eight and above qualify for awards. View TSE policy >> 

---
Race Walkers
The top three overall male and female race walkers will receive awards. This is a judged race walking competition. Those who wish to compete in the race walking division need to register at the Central Florida Race Walkers' tent on race day. Same registration procedures and entry fees apply.