Betsy's Corner: Summer 2012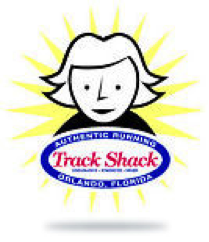 Sharing confidences and concerns each day with my customers and friends is often the most rewarding part of the day. These special chats include a wide range of topics including graduations, marriages, babies, running injuries or health concerns and sadly, sometimes death. The shoe wall, it seems, is a safe haven and it is easy to share there with friends. Shoes and feet are our business but people are our specialty.
Our health and wellness should never be taken for granted. As athletes we know and understand our bodies better than others. Good health is a gift and I think we have an obligation to care for and maintain our health. Sure, injuries happen to the best of us and
although they say, "patience is a virtue" it is not the norm when we are unable to run or exercise. A day doesn't go by that someone we know at work, in a training program, or a spouse, has to miss that run or perhaps go to physical therapy for healing. No one wants to be around our home when I'm hurting and poor Jon – he truly has the patience of a saint. Ultimately I try to put things in perspective when I can't run. I thank God everyday for my health and my family's health. Jon and I keep all our family and friends in our daily prayers.
My mind runs a mile a minute; I don't of course, but the thoughts in my head, go, go, and go! So many thoughts, so many shoes! Our Track Shack shoe wall continues to expand and change. Track Shack is about to celebrate 35 years of running in Central Florida and Nike just introduced its 29th season of the Pegasus. Anthony has brought in some really awesome colors. Keeping our bodies healthy and able to run means many of us are cross training. There are many different programs including Zumba, Cross Fit, and Boot Camp that need more specific shoes and you'll find some options at our shoe wall. Communication is key in a proper shoe fitting process and knowing your activities helps us serve you better. Lately our shoe selection reminds me of an advertising campaign years ago that Sam Behr
promoted, remember? "We can fit any human." Of course he also promoted this slogan, "Tires ain't pretty." Shoes are tires for our feet but "ain't pretty" doesn't correlate with all the great styles and colors we carry at Track Shack, but it is fun to reminisce.
We have a big summer ahead of us. We have so many anniversaries this year I'm keeping a special calendar to mark these dates. Two employees, Natalie Casey and Tom Ward, have their silver anniversary with Track Shack Events this summer. Jon's parents' 60th wedding
anniversary is this month and even our church is celebrating 30 years. And of course, the Disney Marathon marks its 20th year in January. Right now we are in the planning stages of another Track Shack Running Series, our 35th and of course, Track Shack's 35th anniversary in Central Florida. This years' series has six events, two Distance Dares and more excitement than ever before. We are also making changes with the half marathon, now called the "Orlando Half Marathon & 5k" on December 1, 2012. My head is spinning, is yours? Oh, in the midst of all that Jon and I are planning our daughter Emma's wedding! It is a good thing we run, sure it keeps us healthy, but also sane.
Thanks to coach Susan Paul, our MarathonFest and Galloway training seasons are underway. We have lots of newbies this year and it is always fun to be part of their commitment and see their successes. It is our goal to keep their feet and bodies healthy for the long run. Consistency is key, but their training is focused on more than just one event, it is training for "life." To be fit both on and off the road; miles run and walked play a role, as does eating right, hydration and getting enough rest. Good luck to everyone!
Being a part of the Central Florida community is the best part of having Track Shack. Each day is like a gathering of friends. Sure, we all do a little paperwork here and there, but sharing each day, helping customers stay fit, comparing injuries and finding the perfect shoe or outfit gives me and all our staff the gift of satisfaction. Jon and I are so thankful to the
running and walking community for supporting Track Shack and all of us for 35 years.

See you on the roads!
Betsy
Use Facebook to Leave a Comment
- We'd love to hear from you.