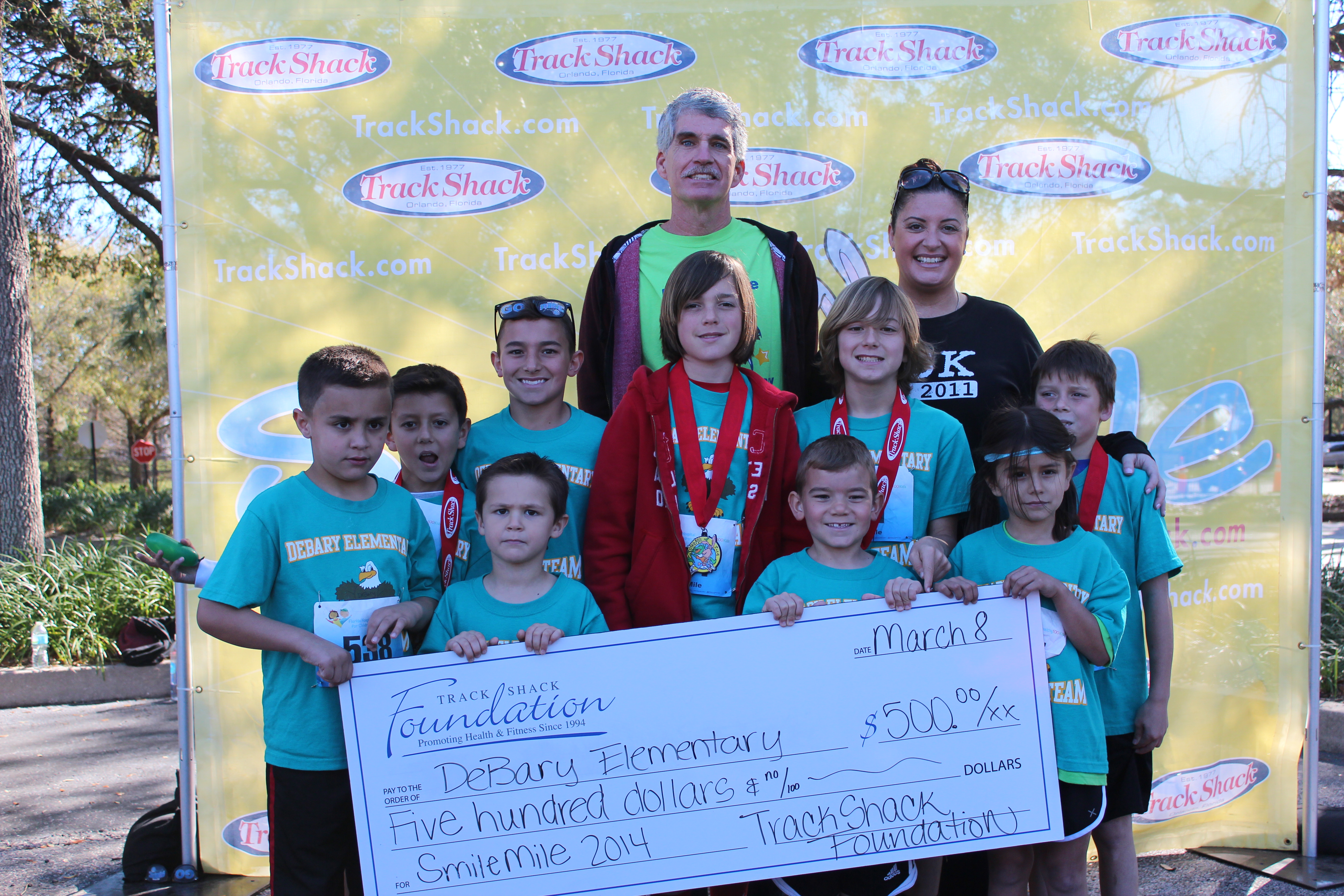 Smile Mile Recap
Over 1800 smiling kids age 5-11 from more than 190 schools spanning seven counties including public, private, pre-school and home school settings turned out Saturday, March 8 for the annual Smile Mile. The Smile Mile has evolved into a one mile run and a festival of fitness and accomplishment by central Florida elementary schools. As Smile Mile has grown it has moved to ever larger venues, and this year was moved to be held in the expansive Orlando Fashion Square.

Fun, fitness and high fives are just a few of the reasons Smile Mile has become one of the largest all-kids races in Florida. T-shirts and medals for all finishers are fun for the kids, and a school a spirit award is also motivating factor for coaches, parents, teachers and school administrators to encourage their school population to train and participate.

One school from each county with the most participants wins the Coach "Sly" Johnson Award. Winners of the "Sly" Johnson Award are given a plaque and a $500 Track Shack Foundation grant for a school's PE program. This award is in honor and memory of Coach Johnson who coached at an Osceola County elementary school.

The 2014 Coach Sly Johnson Award went to the these schools with the most participants from all of the counties participating in this year's Smile Mile:

School County
First Academy Leesburg Lake
Orlando Science Elementary Orange
Partin Settlement Osceola
Lawton Seminole
Debary Volusia


Use Facebook to Leave a Comment
- We'd love to hear from you.