News and Updates Archive
4/4/2023
4/21/2022
4/7/2022
09/30/2021
11/16/2020
4/19/2019
3/5/2019
02/10/17
01/13/16
07/27/16
02/25/16
02/25/16


07/31/15
08/08/14
2014 Industry Category Team Results
2014 Overall Finishers
Orlando Business Journal Article & Video
OrlandoSentinel.com Photo Gallery
Corporate 5k Facebook Photo Gallery
Track Shack's Corporate 5k Photo Gallery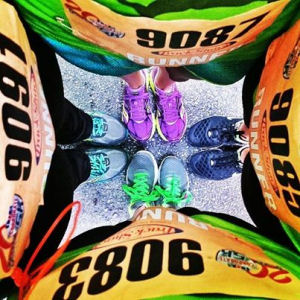 08/01/2014
WIN a Run Away Vacay
Post a pic of New Balance for a chance to win a pair of New Balance and JetBlue tix!
Congrats! The winner is Megan Clary of Stovash, Case & Tingley, P.A.
#RunAwayExcellence


Win A Microsoft Surface

Take a selfie and you could win a Microsoft Surface 2 featuring a 5.0 megapixel camera.
Congrats! The winner is Mohammed Alkowni.
#MicrosoftStore, #Corporate5

4/23/14
Remember the 20th with coworkers and friends! Receive $750 OFF LASIK!
Photos available on Facebook April 24.
#SeeYourselfClearly

4/18/2014
Get Involved
WIN a Run Away Vacay
Post a pic of New Balance for a chance to win a pair of New Balance and JetBlue tix!
#RunAwayExcellence

Photo Booth presented by Hunter Vision
Remember the 20th with coworkers and friends! Receive $750 OFF LASIK!
#SeeYourselfClearly

Win A Microsoft Surface
Take a selfie and you could win a Microsoft Surface 2 featuring a 5.0 megapixel camera.
#MicrosoftStore, #Corporate5k

04/10/14
How many Corporate 5k miles have YOU COMPLETED over the years? Show off your accomplishment! Find out how »
3/25/14
Winning Ways for Workplace Wellness Contest
April Topic: For the 20th year, how many Corporate 5k miles will your team run? Multiply the number of participants x 3.1 (miles) = IOA Corporate 5k Miles! Deadline April 24th. More info »
2/2/14
New Balance Days at Track Shack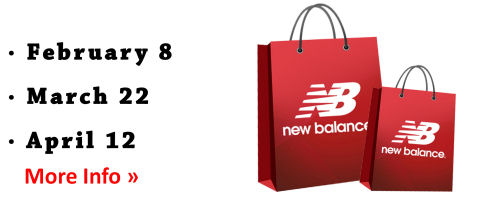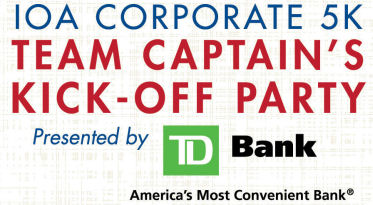 01/29/14 Team Captain's Kick-Off Party Presented by TD Bank
When: Tuesday, January 28, 2014
5:00 – 7:00 p.m.
Room: Solar Exchange

Where: ALOFT Downtown
500 South Orange Avenue
Orlando, FL 32801

Parking: Most convenient parking: Hotel valet $10
Garage and metered surface parking available throughout downtown.
12/31/14 
Team Tent PRESALE
Reserve your tent early to get your desired location! Tent Prices will increase by $50 per size after Dec. 31, 2013 – ORDER EARLY!!
12/17/13
2013 Event Recap -

Pride and confidence was the theme at last night's IOA Corporate 5k as 16,400 runners and walkers took over downtown Orlando to celebrate healthy living with co-workers, friends and family.
Central Florida's premiere night-time corporate run is among the largest in Florida and among the first races since the tragic incident that occurred during Monday's Boston marathon.
Orlando Mayor Buddy Dyer's participation was a visible sign of his confidence that downtown Orlando is a safe place to be and that we should celebrate our quality of life with the people we live and work with.
Evan Dehart, of WCCI ran a strong race to win as the Overall Men's Champion with a time of: 15:46
Kristen Tenaglia with New Balance ran 17:43 to claim victory as the Overall Female Champion.
Overall Male CEO: Reagan Rick, Fifth Third Bank: 20:03
Overall Female CEO: Melanie Fernandez, Cross, Fernandez & Riley, LLP: 25:20
Total Teams: 690
Total Participants: 16,435

GO TO BLOG FOR ENTIRE STORY >>
VIEW FINAL RESULTS >>
POST EVENT REPORT >>

04/18/13
2013 Contest Winners

Team Spirit Award: Walt Disney World
T-Shirt Contest: Hard Rock with 624 votes
Tom Scalise Leadership Award: Harris Rosen, CEO & President Rosen Hotels
New Balance Gear Contest: Chris Lidfeldt
JetBlue Photo Contest:
Red Zone –Karen Cheung
Gold Zone – Noelle Trevizan
Blue Zone – Linda DeFalco
Awards Breakfast iPod Winner: Karen McBride, Brown & Brown Insurance

04/18/13
JetBlue Photo Contest

Take your photo in front of the JetBlue photo backdrop located in the Red, Blue and Gold tent zones at the IOA Corporate 5k and you could win a pair of airline tickets from JetBlue! Upload your photos to the Corporate 5k Facebook Page. Winner announced Tuesday April 23rd.
04/18/13
Show us Your Favorite New Balance Gear

Post your favorite New Balance gear (shoes, apparel, accessories) on the Corporate 5k Facebook Wall Now through April 17th for a chance to win New Balance shoes from Track Shack.
04/16/13
Online registration is closed!

To add team members after online registration closes on April 4, bring paper registration form and payment to Track Shack. The Participant Registration Form is on the Team Captain page. Make checks payable to Track Shack Fitness Club.
04/15/13
T-Shirt Contest
Voting has started! Vote here until Friday, April 12th @ 4PM.
03/28/13
Betsy Hughes on Good Day Orlando

Tune in! Betsy Hughes will appear on Good Day Orlando, Fox35 on Thursday, March 28 at 8:00 am.
3/08/13
Team Tents- SOLD OUT!
Tent reservations have closed and are at capacity. Thank you Team Captains!