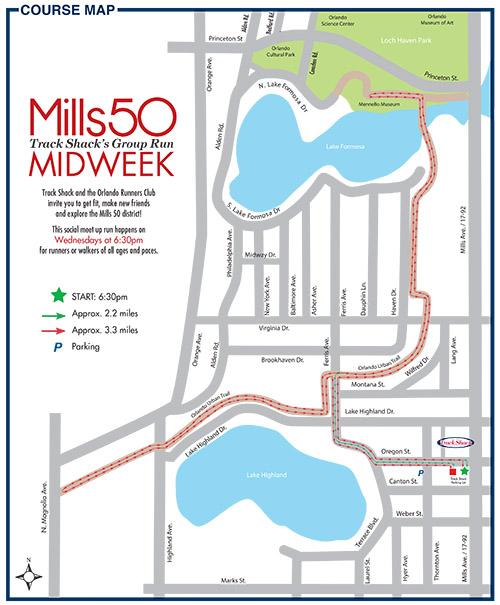 Weekly Group Run
The Wednesday Night Group Run is back and better than ever! We've partnered with the Ivanhoe Park Brewing Run Club to bring both runs together!
Every other Wednesday, you can get fit, make new friends and explore the Mills 50 district! Our group runs are social, the course is roughly three miles and people of all ability levels are welcome.
After your run, enjoy a free beer from our friends at Ivanhoe Park Brewing Co.
On the weeks we don't meet at Track Shack, join our friends over at Ivanhoe Park Brewing!
NEW RUN STRUCTURE: From now until 10/28 the run will start at Ivanhoe Park Brewing at 7pm. Beginning 10/28 the run will be at Track Shack and start a 6:30 pm. It will then alternate locations each week after that going forward. If you are not sure which location to meet at on a given week, check our website!
Time
6:30 pm
Location & Parking:
Please park in the Orlando Strong lot adjacent to Track Shack!
Meet in front of garage
1050 N. Mills Ave.
Orlando, FL 32803
The Route
You'll start on Oregon St. and then spill onto the Orlando Urban Trail, as well as parts of Track Shack's Celebration of Running course. Click on the map to enlarge.
Refreshments
After the run enjoy a beer provided by Ivanhoe Park Brewing Co!
Weather
Stay tuned to Facebook and the website in case of inclement weather.
Want More? Join a TRAINING PROGRAM >>