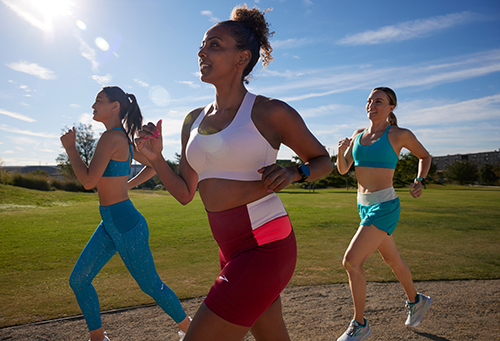 Date, Time and Location
Wednesday, February 1, 2023
Time: 5:00 pm - 6:00 pm

Track Shack 
1104 N. Mills Avenue
Orlando, FL 32803
About
The week of January 30 – February 4 is 'Lady Track Shack Week' with in store events and activities leading up to the AdventHealth Lady Track Shack 5k!
Join the "Bra Fitting Experts" from Brooks to find your perfect fit that will support you through any workout. Experience the difference a bra can make! 
Be confident you are wearing the best sports bra for you with a personalized fitting.
Featuring expert Brooks bra fitters, wine & cheese! Receive a gift with purchase while supplies last.
15% OFF all women's bra and apparel purchases + 15% of Brooks bra purchases will be donated to the AdventHealth Breast Cancer Care Fund