SimplyIOA Corporate 5k Moving Forward on September 30, 2021
What a season it's been! The last 18 months have been anything but business as usual. Our team, like many industries, continues to face challenges staging large-scale events. Thankfully, with great partners and collaboration, we are devising innovative solutions.
We are moving forward with an in-person SimplyIOA Corporate 5k on Thursday, September 30th at a limited capacity of runners/walkers and with no team tents. This ultimately creates a more spacious environment for everyone participating in their favorite office party at Lake Eola. 😊
Businesses and non-profit organizations form teams and participate in the Corporate 5k for camaraderie, friendly competition and celebrating with co-workers. A Corporate 5k team may be comprised of in-person and virtual participants. Participating "virtual" means that runners and walkers can participate in Corporate 5k from anywhere and receive the event amenities.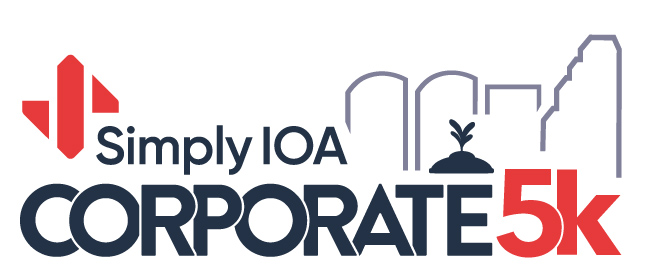 The 2021 SimplyIOA Corporate 5k will follow local protocol and guidelines to safely produce the event, including:
• Maximum capacity of 4000 runners and walkers
• Staging area optimized for social distance
• Masks encouraged for staff, participants, vendors, and volunteers
• Participants will start in waves, spaciously released in groups
• Sealed hydration and packaged refreshments
• Hand sanitizing stations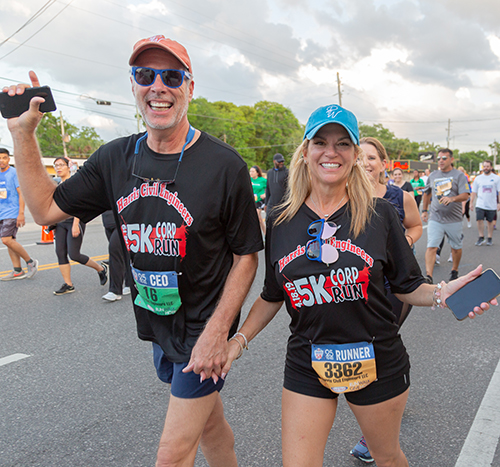 Orlando's BEST Outdoor Office Party will include:
• A fun, safe and socially distant outdoor 5k for company teams
• Ice cold Michelob Ultra and refreshments at Lake Eola
• Contests and Award Recognition
• Industry Award Categories – including in-person and virtual participants
• Fundraising for Second Harvest Food Bank
• Don't have a team? Join the Track Shack Fitness Club team!

"Since December 2020 and together with our community partners, Track Shack Events has created and produced COVID-safe running and walking experiences for staff, participants, and volunteers in the neighborhoods we serve," says Betsy Hughes, co-owner of Track Shack Event. "The SimplyIOA Corporate 5k is an important way for our community to stay active and healthy."
These challenging circumstances merely strengthen our resolve to run, walk and GIVE to our neighbors in need.
Event proceeds benefit Second Harvest Food Bank and the Track Shack Youth Foundation.
The SimplyIOA Corporate 5k is supported by these premier sponsors SimplyIOA, AdventHealth, Publix, Sesco Lighting, GreenspoonMarder, CRU, MichelobUltra, The Hartford, MatchUp.
Use Facebook to Leave a Comment
- We'd love to hear from you.