IOA Corporate 5k - April 17 - 20 years of corporate fitness
MEDIA CONTACT:
Natalie Casey
Track Shack 407.898-2425
Natalie@trackshack.com

MEDIA ALERT
IOA CORPORATE 5K - APRIL 17 - 20 YEARS OF CORPORATE FITNESS
Central Florida's Corporate Community has logged 130,000+ Miles Since 1995!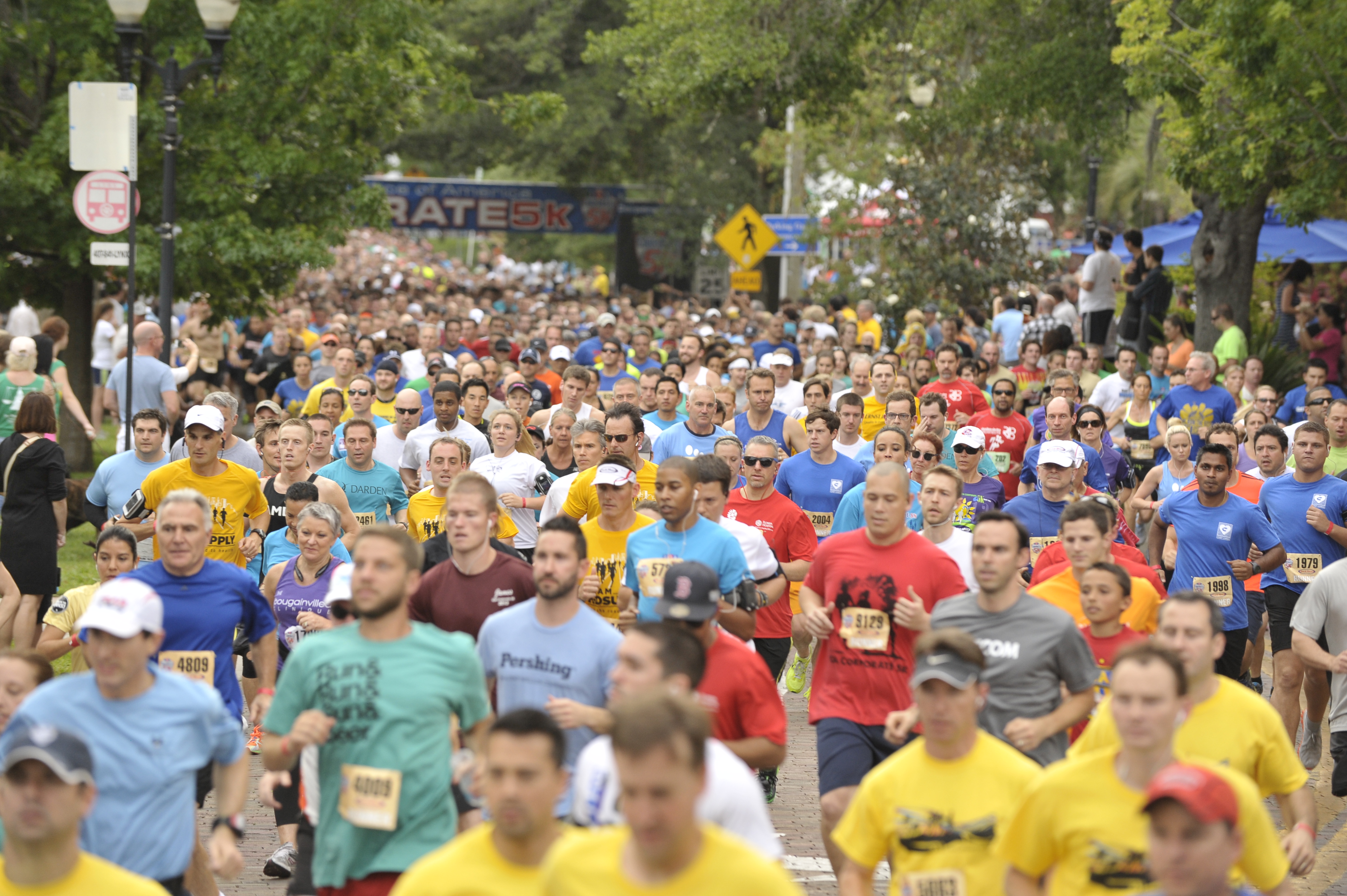 WHO: Track Shack Events,
Insurance Office of America (IOA)
WHAT: More than 525 corporate teams made up of 7,100 runners and walkers are currently registered for the IOA Corporate 5k on Thursday, April 17. Over 17,000 runners and walkers (700+ teams) are expected at Lake Eola in the heart of downtown Orlando for the IOA Corporate 5k benefiting the Track Shack Foundation, a 501©(3) organization established
to promote health and fitness. Celebrating workplace health and fitness, local corporations, non-profits, churches and clubs will enjoy the City's largest night run, walk and office party of the year.

WHERE: Lake Eola, Downtown Orlando
 
WHEN: Thursday, April 17, 2014 at 7:15 PM ………..Networking starts at 5 PM.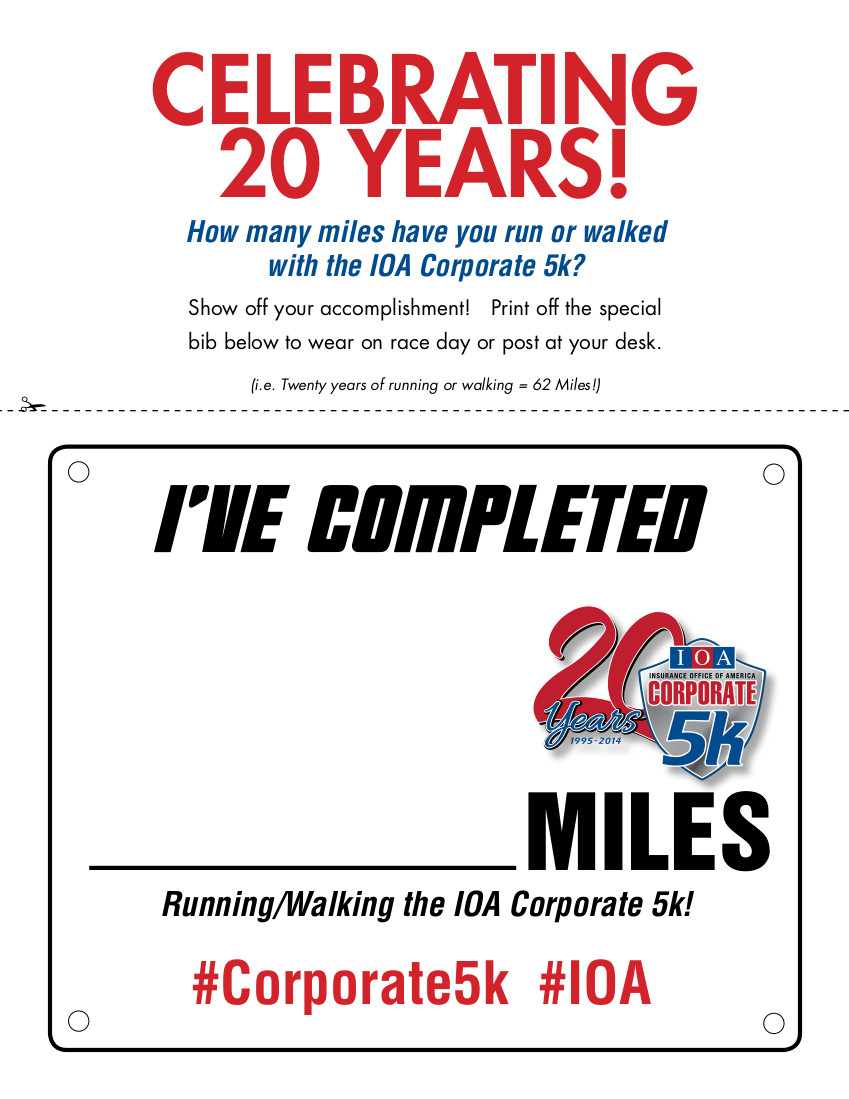 CELEBRATING 20 YEARS:  A unique promotion is in place to calculate the number of Corporate 5k miles' local runners and 20 YEARS walkers have completed since 1995. This year's registrants are asked to calculate the number of years one has participated in Corporate 5k multiplied by 3.1 miles (5k distance) to equal the number of Corporate 5k Miles. Using a special downloadable bib number participants then can brag about this achievement by displaying this at their desks leading up to the event or wearing it proudly on race night. To date, it is estimated that Central Florida's corporate community has run or walked 132,258
Corporate 5k Miles.

Other programs in place to engage local leadership and incentivize companies to participate include:

The Tom Scalise Leadership Award for Workplace Wellness presented to the CEO/top manager that exemplifies workplace wellness. Nominations are accepted by employees and the winner is announced race night.
The recipient receives a $1,000 donation to a local non-profit of choice that supports health and wellness. View
previous CEO winners http://www.trackshack.com/events-detail.php?id=90

Through a Winning Ways for Workplace Wellness program, company representatives contribute their wellness best practices through social media. One company per month is selected as a featured company for
sharing their "winning ways "and receives catered lunch for 15 courtesy of Firehouse Subs.  

HOW: Registration required. Run to www.corporate5K.com  

SPONSORS:Insurance Office of America, Publix, Florida Hospital, New Balance, Michelob Ultra, Campus Crusade, Track Shack, Travelers, Match Up,  JetBlue, Hunter Vision, Pandera, TD Bank - TD Ameritrade, Orange Theory, Mix 105.1, and Sunny 105.9.




Use Facebook to Leave a Comment
- We'd love to hear from you.