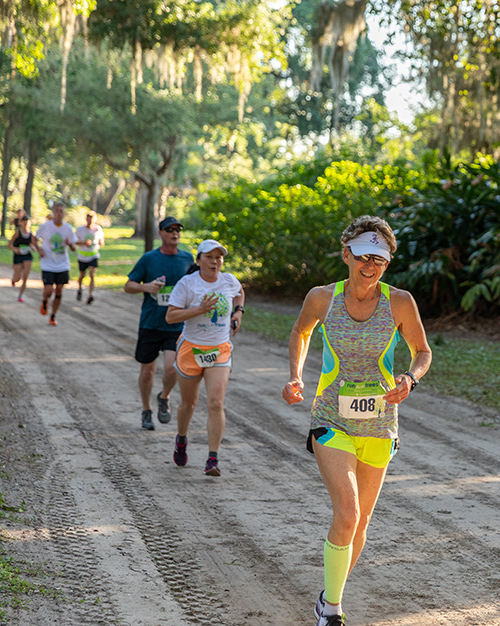 B-Tag Scoring
The B-Tag by ChronoTrack is a timing device used to score 5k participants. The B-Tag is attached to the back of your runner bib.
In order to receive an accurate time, please confirm your bib is:
---
Results
Same day results will be posted on TrackShack.com.
---
"Green" Awards
Due to the "nature" of the event, awards go to:
- Top 3 overall male and female
- Top male and female master
- Top 3 male and female in each age group receive a "Prize Tree" (species to be determined due to availability). 
PLEASE NOTE: Trees will be distributed by the City of Winter Park post-event. Award winners will have the option to claim their tree or donate their tree to the City of Winter Park to plant within the city limits. 

If you have any questions, please contact the City of Winter Park Urban Forestry department at 407-599-3325.
| | | | |
| --- | --- | --- | --- |
| 8-10 | 25-29 | 45-49 | 65-69 |
| 11-13 | 30-34 | 50-54 | 70-74 |
| 14-18 | 35-39 | 55-59 | 75-79 |
| 19-24 | 40-44 | 60-64 | 80 and over |
Note: ONLY Runners and walkers who wear the designated B-Tag are included in the 5k results. Eight and above are eligible for awards. View TSE policy >>