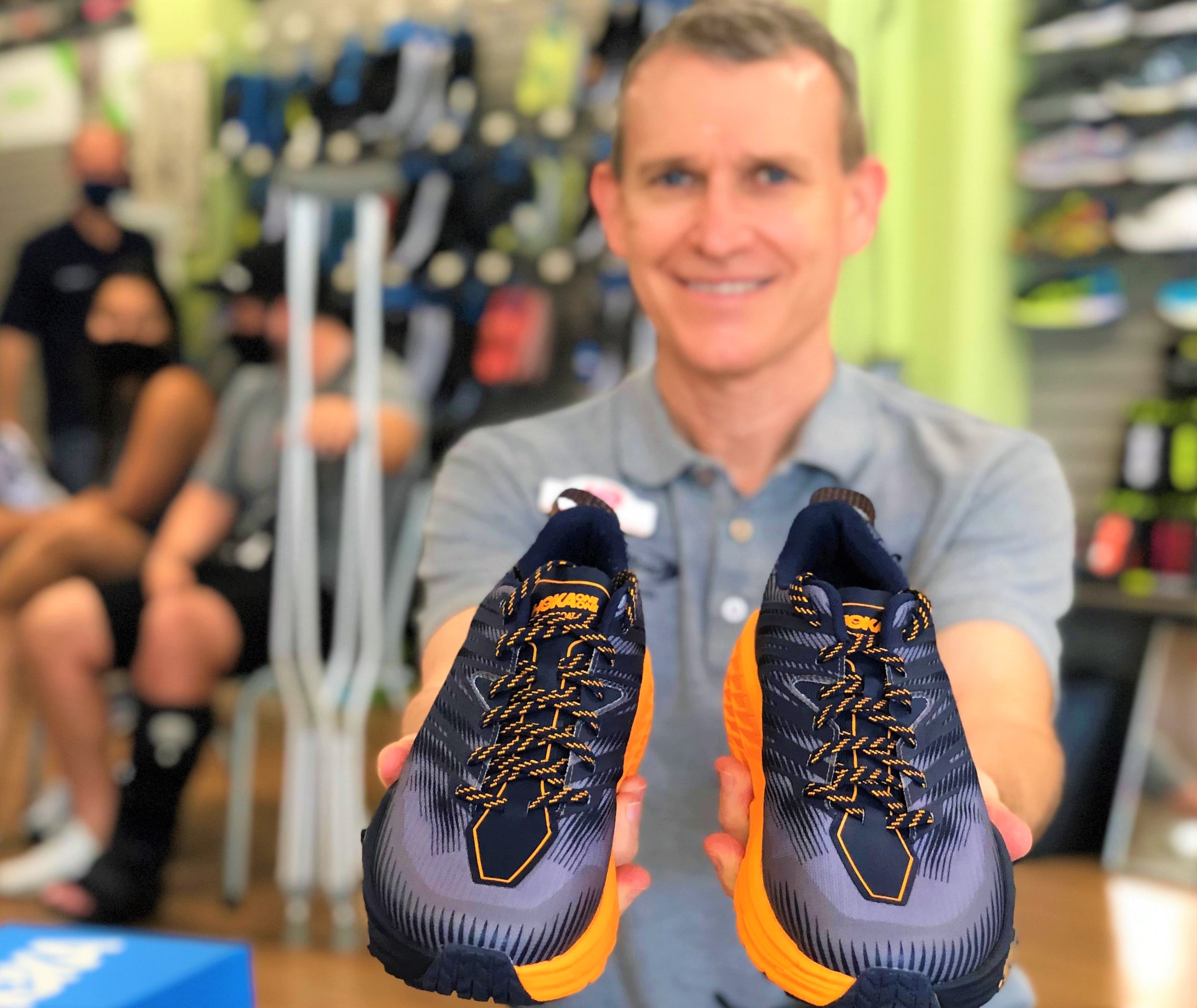 Healthy Workplace Gifts
Give the gift of comfort and service.
By gifting a shoe from Track Shack, your employees receive the unique experience of an expert shoe fitting by a reputable local store. Employees will leave knowing they've found the best shoe for their unique foot, which is the first step in a healthy lifestyle.
How To
Workplace gifts are available through gift cards or customized letter. The credit can be applied to any product sold at Track Shack.
Email Chris Hughes to get started.
Chris@TrackShack.com
Testimonial
"Every year Jackson Healthcare -Orlando Based Companies provides a company Holiday Gift to all associates for all the hard work completed over the year! Every year it gets harder and harder to provide a gift that every associate will love. Partnering with Track Shack was a great way to allow our associates to shop on their own time and purchase individual needs whether it was a pair of running shoes or apparel! This was a great way for the company to provide gifts to the associates along with supporting our local Orlando business. I was able to team up with Chris Hughes and reward our associates with a prepaid gift voucher to Track Shack which was able to be used online or in the store! Chris and his team were very helpful when it came to the planning and distribution of the holiday gifts and it turned out to be such a success!"

- Jenna, HR Manager