Safety is our first priority!
Strollers, bicycles, roller skates, scooters, in-line skates, and dogs will be prohibited from the race course. The use of headphones is discouraged. 
Walker Friendly Events
Walkers are encouraged to participate in all Track Shack races. The City of Orlando encourages that runners and walkers must be able to maintain a 16 minute per mile pace. Participants who do not maintain that pace will be directed to the sidewalk by race officials.
COVID-19 Safety Protocols
Our goals are to secure public trust, conduct our businesses: our retail store, events and training programs in a way that includes proper sanitation, safe physical / social distance considerations and helps our employees and community maintain good health.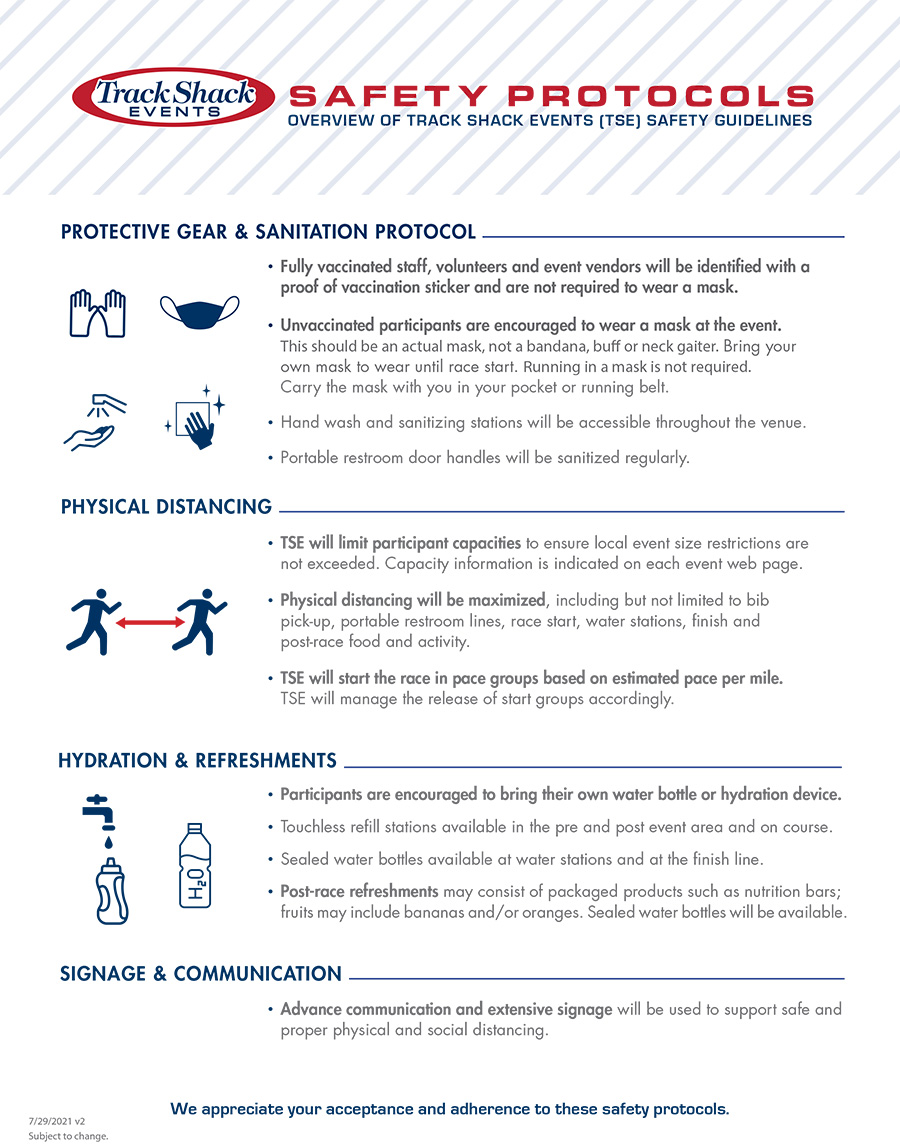 Weather Safety
Track Shack Events (TSE) may cancel, shorten, or alter any event or course due to weather or for any other reasons within or not within the control of TSE. All entry fees are non-refundable, and may not be deferred toward a future event.
Rain or Shine
The race will be held rain, sleet, heat, or shine.
Event Alert System
A color-coded Event Alert System (EAS) will communicate the status of course conditions to participants leading up to and on race day. The levels range from Low (green) to Moderate (yellow) to High (red) to Extreme (black) based primarily on the weather, as well as other conditions.
All participants should familiarize themselves with the Event Alert System prior to the race, remain alert for directions from race officials and announcers and take precautions to prepare properly for varying weather conditions on race day.
Event Alert System table: