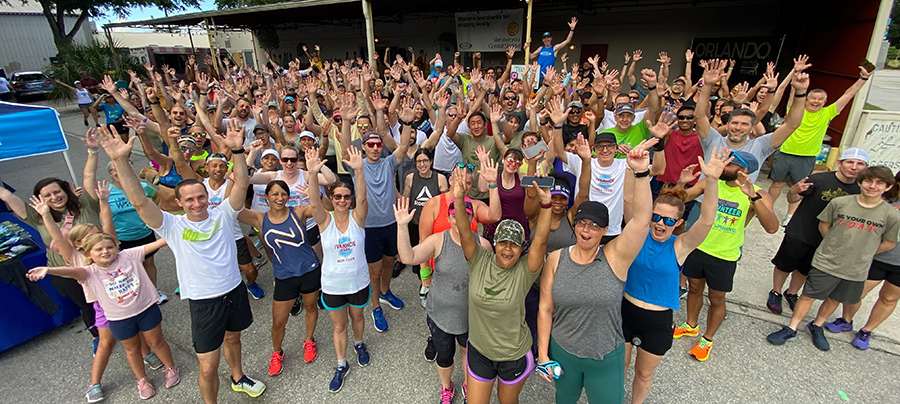 About
There are so many reasons why we run! Join us on Global Running Day as we unite with runners all over the country and take strides toward leading healthier, fitter lives.
Our FREE unofficial run will start at Ivanhoe Park Brewing and end at Track Shack. Runners and walkers of all paces are welcome!
Water, food and ice cold beer will be provided at Track Shack. Come enjoy the perfect blend of fitness and community!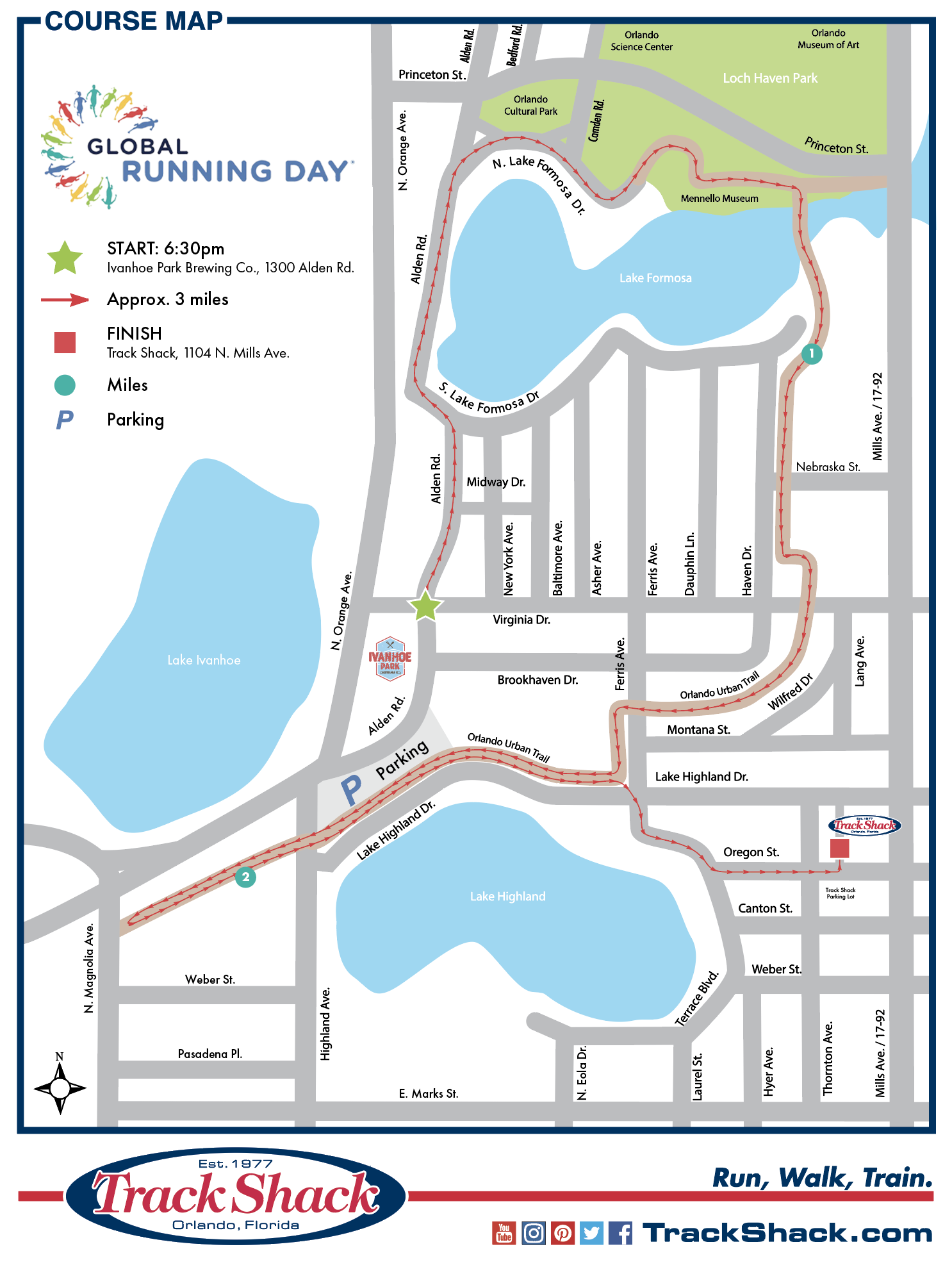 Date/Time/Location
Wednesday, June 7, 2023
6:30 pm
Start: Ivanhoe Park Brewing
1300 Alden Rd.

Finish: Track Shack
1104 N Mills Ave.
Parking available at Ivanhoe Park Brewing, Lake Highland Prep Baseball Field parking lot and along Brookhaven Dr.


Donate to Win
Support Alzheimer's Association! The Longest Day is the day with the most light — the summer solstice. Join us as we fight the darkness of Alzheimer's.
Donate to the Alzheimer's Association for a chance to win a Garmin watch OR donate to the Track Shack Youth Foundation for a chance to win a Track Shack Running Series Fanatic registration.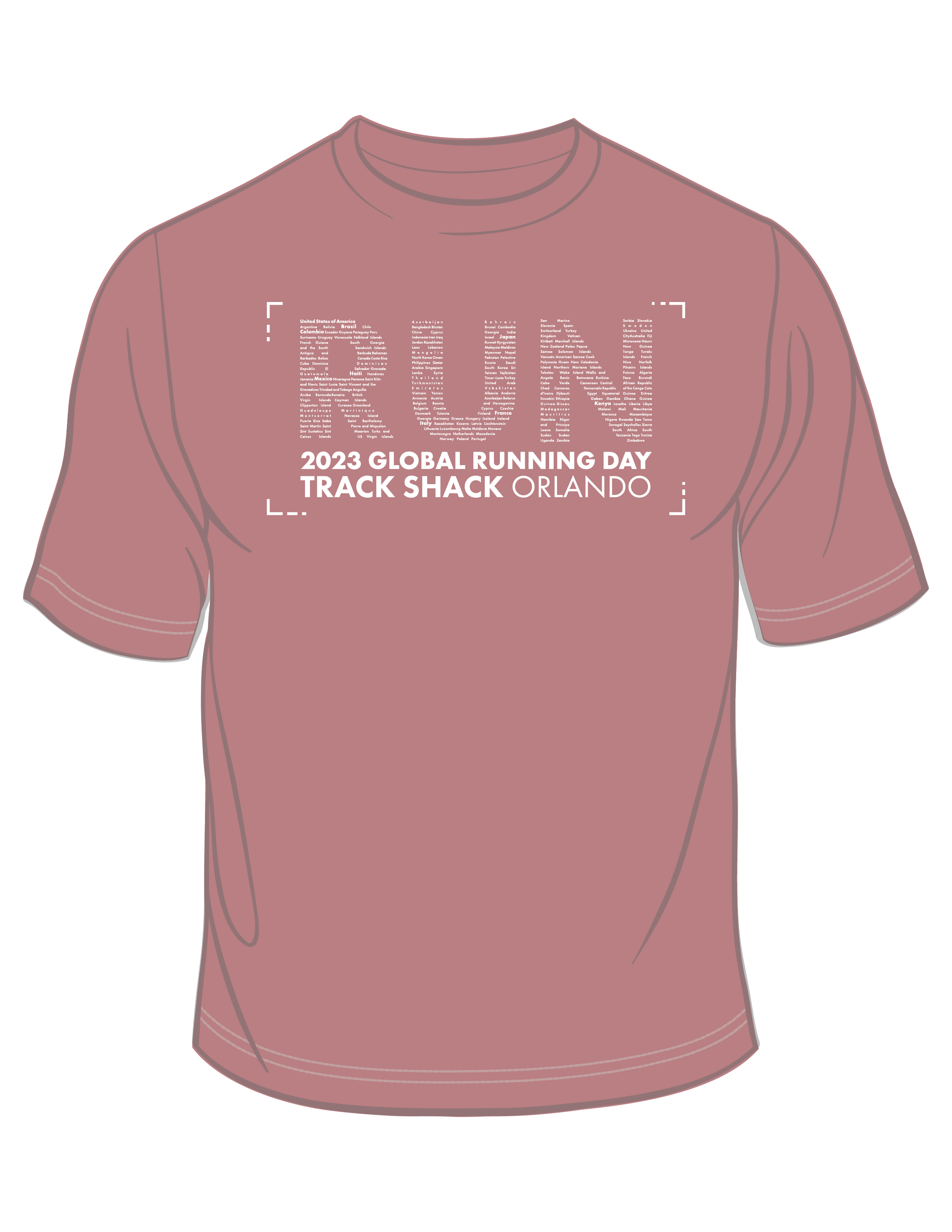 Global Running Day 2023 Shirt
Run with the world in our exclusive Track Shack Global Running Day t-shirt, featuring every country in the world! A unisex Next Level Cotton Tee. Limited quantities available so get them while supplies lasts!