We all have expectations. The gender specific soft tech shirt AND the awesome finisher's medal are one of those expectations. We hope you love them! 
2020 shirt and medal pictured.
---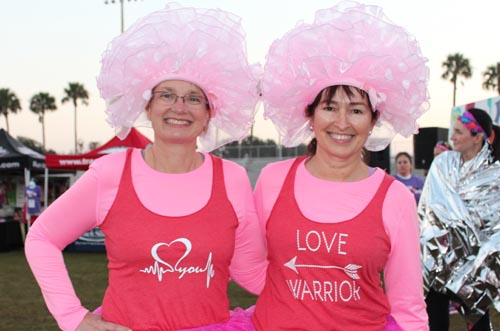 Run 4 THE BEST OUTFIT CONTEST
Do you have an outfit or costume that is perfect for this occasion?
Wear it! There are no rules on the theme. 
A committee of judges will select the individual/team winner. 
1st place receives $50 to Track Shack.
2nd place receives $25 to Track Shack.
3rd place receives a free race entry.
---
Run 4 HEALTH 
Visit the AdventHealth Tents on race day for: 
• Massage

• Injury Assessment
Do you have a sore muscle? Old sports injury? Or a sprained ankle? Save time and money by going directly to physical therapy (PT) without the need for a physician referral. For more information about Direct Access, visit our tents on race day or Click Here! Watch this VIDEO to learn about how Direct Access can benefit you.  
---

Kids' runs are free for all children. Distances range from 100 yards to 1 mile and children will be placed in age appropriate groups. The first 125 registered participants will receive a T-shirt. The Kids' Runs start and finish at the finish line. Registration is on race day at race site.

---
Run 4 THE ACCOMPLISHMENT 
All finishers receive a finisher's certificate. Don't forget to provide your email address!
---
Run 4 THE PHOTOS

Be sure to wear your bib number on the front using all four pins so that it's visible to photographers!
Visit www.bbactionphoto.com to view race day photos. Participants will be notified by email when photos are ready for viewing!