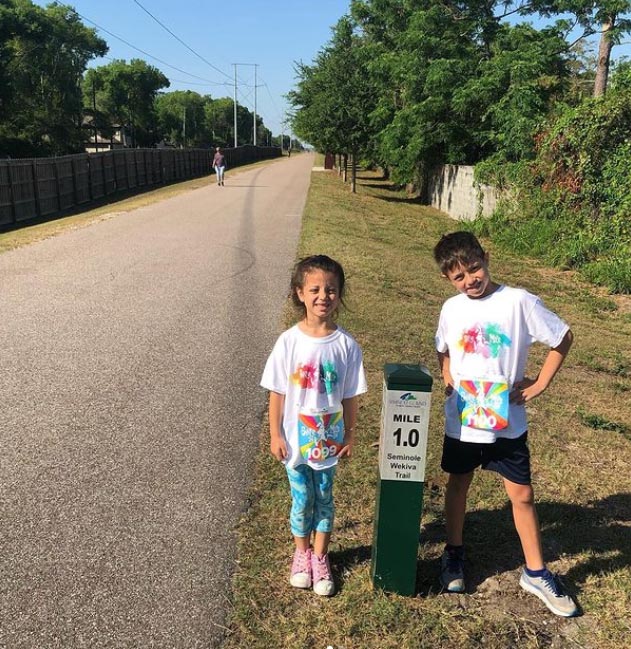 About the Event
Smile Mile is a mile run just for elementary school kids ages 5-12. 
Track Shack encourages everyone to create your own at-home or at school running experience with your children and share the experience with us. Young runners will receive a t-shirt, medal and bib!

Coach "Sly" Johnson Largest Team Award
In honor of a dedicated coach and father who motivated so many young runners, the Coach "Sly" Johnson Participation Award goes to one school from each county with the most runners participating! To qualify a school must have a minimum of 25 runners participating.  School counts will be based upon registrations received by Friday, March 26th. A $500 grant and plaque will be awarded to the winning schools.
Date
Saturday, March 27, 2021
Entry Fees
Processing fees will apply.
$8  Through March 14
$11 March 15 - March 26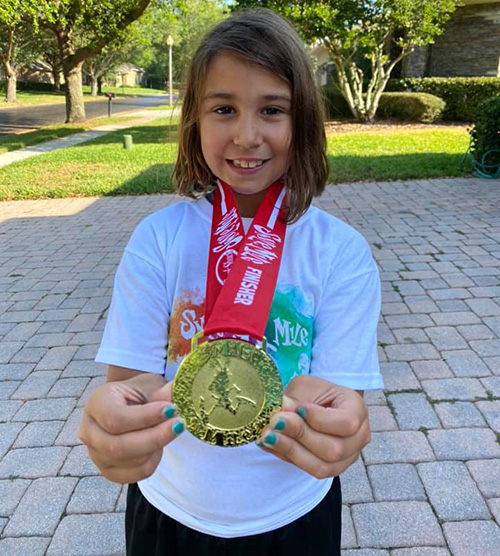 How to Participate
1. Register your child.  Be sure to indicate your child's school for the largest team award.
3. Pick up your child's t-shirt, bib and medal at Track Shack or have it shipped straight to you for just $3 (per household)! 
4. On Saturday, March 27, 2021, wear the shirt and bib, then go outside and do something for a mile: Run a mile, walk a mile, bike for a mile, or skateboard for a mile... you get the idea! 
5. Take a photo or video doing the mile and share it on social media, tag 
@OrlandoTrackShack on Instagram
TrackShackRun on Facebook 
Use the hashtags #TrackShackSmiles #TrackShackVirtual to be featured on Track Shack's email or social media!