T-shirt & Trees
Entrants will receive a commemorative unisex t-shirt AND a yaupon hollies tree sapling.
T-shirt sizes are not guaranteed on the day of the race.
---
Run for the Trees 5k is a cupless race! 
Together with the City of Winter Park, Track Shack is producing the Run for the Trees 5k "cupless".  Approximately 3600 non-recyclable waxed cups will be diverted from the landfill.  Are you with us?!  Read how it works!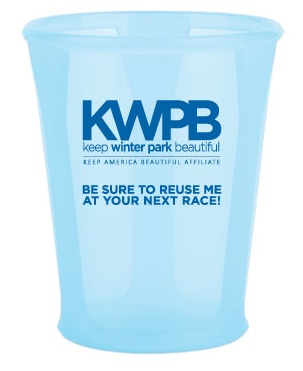 UltrAspire
At registration and bib pick-up runners and walkers have the option of receiving a complimentary UltrAspire cup to use during the race.  Uses of individual hand-held or belt wearing hydration systems are encouraged!

• Stands on its own even when pre-filled
• 100% Silicone
• Faster through aid stations with less spill
• Highly flexible, springs open for use, lightweight, quick stowing in minimal space
• Easy to hold, feels nice in the hand and soft on the lips
• Holds a full 7 oz of cold or hot fluids 
• Dishwasher safe and easy to clean 
• Durable, taste and odor free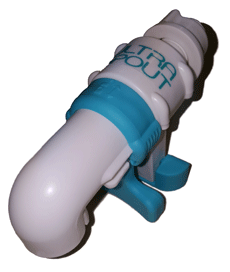 Self-Serve Water Stations
Participants will quickly fill their UltrAspire from coolers with high-flow, high-volume spigots.  Volunteer assistance and fluids will be available before, during and after the race.   
About the City of Winter Park and Keep Winter Park Beautiful   
In keeping with the City of Winter Park's sustainability initiatives, a grant was submitted to FDOT and Keep America Beautiful to begin the cup-free program to the Run for the Trees 5k. To learn more about Keep Winter Park Beautiful and City of Winter Park's Sustainability Action Plan, please visit www.cityofwinterpark.org/sustainability.
---
"Green" Awards
Due to the "nature" of this event, the top 3 overall male and top 3 overall female, top male and female master, the top 3 male and female in each age group will receive a "Prize Tree" (species to be determined due to availability). 
Winners are expected to take their "Prize Tree" home on the day of the race or winners can pick up their "Prize Tree" post event from Mead Gardens (between 7:00 am – 3:00 pm) by May 4, 2018.  All Prize Trees NOT claimed by May 4, 2018 will be repurposed in the City of Winter Park.
If you have any questions, please contact the City of Winter Park Urban Forestry department at 407-599-3325.
---
Kids' Run
Track Shack Events is temporarily suspending all kids' runs and encourage a virtual experience at home or in one's own neighborhood.  
FREE downloadable bibs and finisher certificates! Click to print.
---
Event Photography

Visit www.bbactionphoto.com to view race day photos. Participants will be notified by email when photos are ready for viewing!