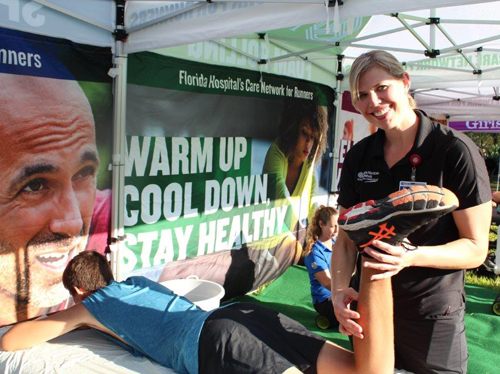 Date, Time and Location
Time: 5:00 pm - 6:00 pm
Physical Therapist: Kirsten de Guzman
AdventHealth Physical Therapist will be available in store for questions and assessments.
Track Shack
1104 N. Mills Avenue
Orlando, FL 32803
Customer parking is available directly behind Track Shack plus additional spaces are accessible behind Pigzza via the alley. Street parking also available along Oregon St. and Thornton Ave.
About the PT

Kirsten de Guzman is an Outpatient Orthopedic Physical Therapist with AdventHealth in Dr. Phillips, where she has worked since 2020. As a physical therapist, Kirsten has worked in several therapy settings since graduating from Marquette University in 2014; from inpatient to outpatient and almost everything in between. She is also the second person in the US to be a graduate of an accredited Acute Care residency and the first in her program. Kirsten has completed every triathlon distance from super sprint to Ironman and every run distance from a 1 miler to a marathon (just don't ask her to do an ultra). But her love of triathlon stemmed from her passion for running which she took up as a stress reliever in PT school. She has completed multiple courses in running and her passion truly stems from the loves of the biomechanics of the sport.