Team Spotlight: SimplyIOA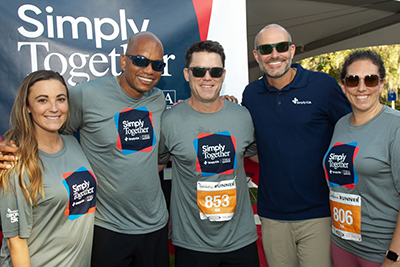 Shining the spotlight on companies who embrace a culture of workplace wellness is a priority for ThreatLocker, Team Spotlight Sponsor and Official Cybersecurity Sponsor of the SimplyIOA Corporate 5k.
SimplyIOA, a 27-year Corporate 5k team, shares how they emphasize corporate fitness and giving back to the community.
Q: Why did you choose to participate in this event?
A: Health, wellness and community outreach are huge focuses for SimplyIOA. We love to encourage other local employees to get involved and get running! How long has your team participated? 27 years! Since first event in 1995. What is your favorite thing about sponsoring this event? Seeing everyone come together on race day is incredible. Teams are ready to have fun and run, while also celebrating how much we were ALL able to give back to Second Harvest Food Bank.
Q: How many people work for your company?
A: SimplyIOA: 140, IOA: 1,000
Q: What does SimplyIOA do?
A: SimplyIOA is a compare and buy home and auto insurance platform. With a few essential details, you can compare quotes from trusted insurance companies and purchase a policy in minutes.
Q: How is it different than IOA?
A: Insurance Office of America is the parent company of SimplyIOA. While Insurance Office of America is a brokerage that covers commercial insurance and employee benefits, SimplyIOA focuses on making the personal lines of insurance simple and easy.
Q: What is important to your company right now?
A: Giving back and community involvement. Quarterly we donate $5,000 to a charity that is hand selected by our employees. We are proud to say that our 2022 Q2 donation will be going to Second Harvest Food Bank of Central Florida.
Q: What would you like your fellow Corporate 5k runners/walkers to know about SimplyIOA?
A: We're here to be a resource to help you purchase home and auto insurance. The licensed agents at SimplyIOA are trained to help all of our customers get the best insurance coverage for the best price.
Q: Does your company have any fun SimplyIOA Corporate 5k traditions?
A: We typically leave the office early around 3pm to head out to Lake Eola. There SimplyIOA and IOA both meet at our tent in the Sponsor Gold Zone where we chat, have dinner, take a team picture and prepare to run.
Q: Describe your company culture.
A: We refer to everyone at SimplyIOA as family, and this translates into everything that we do. From working in the Lake Mary office, to working from home in Northern Ireland, Georgia, Texas or the Florida Keys we truly are a "Simply Family".
Q: What is your team most looking forward to by participating in the SimplyIOA Corporate 5k?
A: Comradery. There's nothing like being all together and having the best day at the SimplyIOA Corporate 5K! To be featured in the




From our Maitland headquarters, our Cyber Heroes protect your business from ransomware with a suite of cloud-based zero trust tools. With ThreatLocker, you can easily manage the applications you trust and control data access for everything you don't.
To be featured in the Team Spotlight, click HERE to fill out the form >>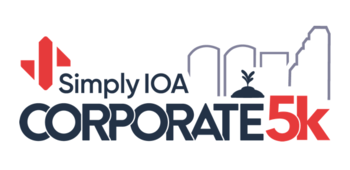 About SimplyIOA Corporate 5k
Held exclusively for Florida's corporate community; businesses and non-profit organizations form teams and participate in the SimplyIOA Corporate 5k for camaraderie, friendly competition and celebrating with co-workers.
Use Facebook to Leave a Comment
- We'd love to hear from you.