Track Shack Running Series Athletes Thriving in a Unique Season – Part 2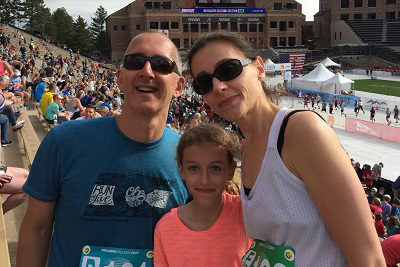 Tom Ward, competitive runner and Track Shack's Vice President of Operations interviewed 10-year old Annabella Tomasic and her parents about Annabella's bright future in running.
TOM: What do you enjoy most about running and racing?
ANNABELLA: I like the feeling of running.
TOM: Do you play any other sports?
ANNABELLA: Yes, I like to play tennis and racquetball. I also swim, bike, ice skate and snow ski.
TOM: Do you set performance goals prior to races?
ANNABELLA: Yes. I try to make a realistic goal that pushes me but is not impossible.
TOM: Do you have any running heroes that you look up to?
ANNABELLA: Eliud Kipchoge, Joshua Cheptegei, and Erica Weitz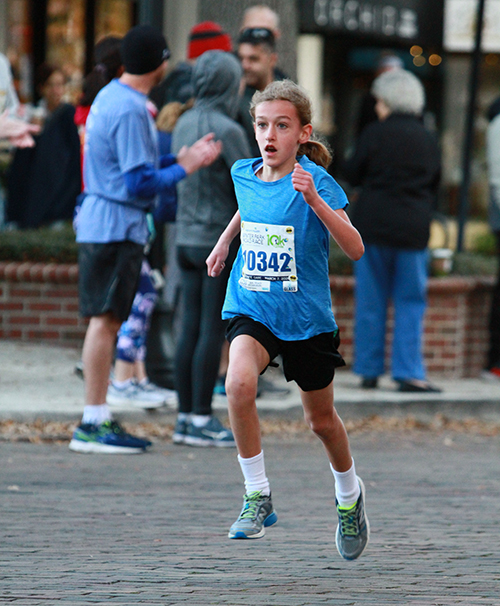 TOM: When did you realize that Annabella's running talents were exceptional?
BRIKENNA & DAVID: During the 2018 Lady Track Shack race she (at age 7) took off and left her mother well behind by over two minutes and got a PR. Up to that event we had always run together in races. It was clear at that point running was her thing and from then on, every race was her own.
TOM: Do you do training runs with Annabella?
BRIKENNA & DAVID: We do! But we are really slowing her down... she pushes us hard!
TOM: Who or how was running introduced to you two and then how was Annabella introduced to running and then racing?
BRIKENNA & DAVID: I (David) ran cross country and track in high school but continued to run for fitness off and on... Brikenna started running for fitness and then we started doing some local Track Shack races before Annabella was born. Once Annabella could run a 5K we started doing them as a family. The first race she did was the 2016 Turkey Trot when she had just turned 6
TOM: How did you all stay motivated to keep running when the races stopped being in person here in Orlando? (March 2020-November 2020).
BRIKENNA & DAVID: Well, what else was there to do? We had to be outside. We did lots of longer runs, track runs, and biking.
View standings current Track Shack Running Series Standings >>
Use Facebook to Leave a Comment
- We'd love to hear from you.