EchoFit to reach 150 minutes!
by Sarah Brown, TSE Director of Marketing and Development

We are all busy… There's work, commute, the kiddos, dinner, activities, etc. We know that we need to exercise but everything demands time and attention. I'm always looking for a way to improve my daily exercise routine. What if I told you that it's okay to put all your exercise eggs in one basket? According to a study from " Dr Ian Janssen and colleagues at Queen's University, Toronto, 'It does not matter how adults choose to accumulate their 150 weekly minutes of physical activity.' Meaning, you can have 2 long work outs throughout the week or spread them out 21 minutes each day. The important thing is that you get 2.5 hours of exercise each week.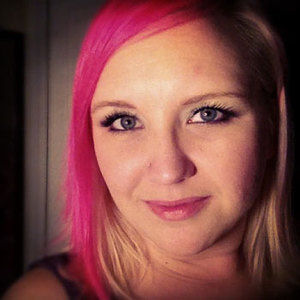 This brings me to something called 'EchoFit'. I've never heard of this workout! Is it for your gluteus maximus, does it tone my triceps? Do I order it through a 1-800 number? Tell me more! Surprisingly, I heard about it from Echo, a mobile app development company here in Orlando. They employ cool people, with fun colored hair that do things with computers that the rest of us could barely imagine. Echo is responsible for TrackShack.com's sleek upgrade and they created the first Track Shack App. Last week we visited Echo to discuss even more upgrades. In the midst of discussing how to create the best running website ever, they told us about EchoFit.
Amy Jantzer, Echo SVP
EchoFit is not an app to download or something you find on your computer or a DVD. It is their company's Thursday 4pm, personal trainer led, company wide workout. It's led by a real person that shows up to their office. In one day, at the workplace, a huge chunk of their 150 minute/week exercise quota is being knocked out. Echo CEO, Carlos Carbonell, feels it's important to get his staff moving and counteract some of the unhealthy normal office habits like sitting for hours. So,  Echo pays for it as a benefit and encourages work to be put on pause while the staff re-energizes! They boasted that the cost for Nate (the personal trainer) is reasonable and he's flexible to work with. Nate keeps the energy levels up whether it's 5 people or 15 working out. And can you believe everyone participates? EVERYONE!

 
So as we look for ways to reach our 150 minutes of exercise per week, consider working out at work. Incorporating healthy practices in the workplace is all the rage. Maybe a personal trainer like Nate McDonald is exactly what your company has been looking for.



In addition to the corporate training mentioned above, Nate is available for personal training, nutritional education and boot camp sessions. Corporate training sessions start as low as $50 and Nate offers a free consultation to review your staff's needs. His bootcamp sessions start at $10/person and are offered several times a week. 


Nate McDonald - Culture Wellness
w: http://www.culture-wellness.com
p: 989.370.4569
e: Nate_mc08@me.com

Nate McDonald
 
Carlos Carbonell - Echo
w: http://www.justecho.com
p: 888.324.6115
e: carlos@justecho.com


Use Facebook to Leave a Comment
- We'd love to hear from you.