Track Shack Foundation Awards Over $31,000 to Community Organizations Promoting Youth Health & Fitness.
Track Shack Foundation's Board of Trustees recently awarded over $31,000 to 23 area schools and organizations that provide health and fitness education and encourage young people to participate in a wide range of sports and fitness related activities in Orange, Osceola, Seminole and Brevard counties.

Track Shack Foundation proudly introduces its most recent grant recipients and their exceptional programs:
• Bay Meadows Elementary PTA, Orlando, 2nd Annual Koala Krawl
• Bear Lake Elementary School, Apopka, P.E. Dept Fitness Challenge/Running Club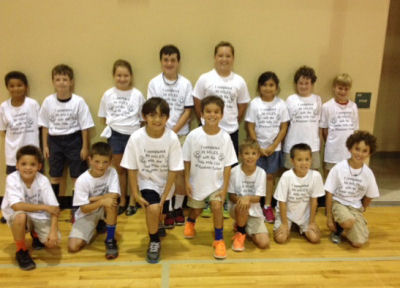 • Blankner K-8 School, Orlando, Smile Mile Club (Photo 1)
• Brookshire Elementary School, Winter Park, Learn to Swim K-2
• Edgewater High School, Orlando, Boys Basketball
• English Estates Elementary School, Fern Park, Teacher Lead Physical Activity Time
• Evans High School, Orlando, Cheerleading Summer Camp
• EvEr Youth Sports Foundation, Orlando, Panthers
• Girls on the Run, Melbourne, Space Coast
• Lake Como Elementary School, Orlando, Lady Comets Run Club
• Lawton Chiles Middle School, Oviedo, Cross Country/Track
• Liberty Middle School, Orlando, Athletics
• Loving Assisting Nurturing Educating & Supporting Teenage Girls, Inc., Orlando, Summer Shape Up Dance Fitness
• Monarch Learning Academy, Winter Park, Physical Education
• PowerHD, Ocoee, Baseball
• South Orange Patriots Athletic Association, Orlando, Cheer Program
• St. John Vianney Catholic School, Orlando, Track and Field
• Sterling Park Elementary School, Casselberry, Screaming Eagles Track Team
• Stenstrom Elementary , Oviedo, Cardio Fitness Club/Cross Country
• Star Athletics, Orlando, Track Club
• Winter Park Day Nursery, Winter Park, Tricycle Path Improvement Project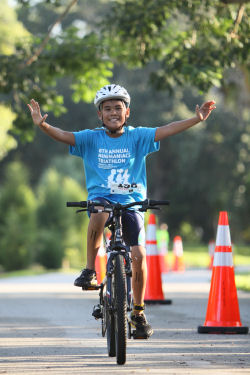 • Winter Park YMCA Family Center, Winter Park, MiniManiacs Youth Triathlon (Photo 2)
• Wolf Lake Middle School, Apopka, Physical Education and Athletic Department

Financial support of the local organizations is made possible by runners and walkers who actively take part in Track Shack's local running events. Race proceeds positively impact the community and improve the quality of life for so many. We also wish to thank the individual contributors who have made donations over the past year in support of the wonderful youth programs.

The Track Shack Foundation is a 501 (c) (3) organization that helps provide health and fitness opportunities to Central Floridians through the funding of youth athletic programs. To find out more about the Track Shack Foundation, to donate or apply for funds, please visit www.trackshack.com.

Use Facebook to Leave a Comment
- We'd love to hear from you.