Betsy's Corner: Spring 2011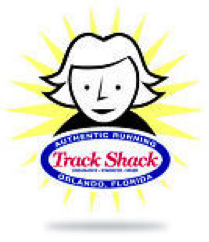 It is so much fun to watch a new customer come into Track Shack and see them experience, for the first time, our 33 years in Central Florida. Jon and I have saved and collected many, (not all) but many things over the years and our displays tell a great running story. Sometimes we take that for granted but when you see someone studying a shoe from the 70's or an article written way back when…you think, wow, we've come a long way. I love explaining to a new runner where and how to pin a race number. Often when it is their first event you can just feel their energy! I am so glad our lives have been about running and fitness and as I look ahead to the spring I get excited about all the events we'll be doing, about high school track and our own running goals. Perhaps come February we'll thaw out a little. I love running in the cold weather but it gets confusing to know how much or how little to put on. Our house will seem freezing in the early morning when I get up to run, so I'll put on tights, two layers up top, ear warmers and gloves and half way down the street I'll realize, whoops, too many layers. So much of our clothing decisions rely on the moisture in the air. Some of us are not dainty sweaters so often less is best. I think what is really important is getting off our wet clothes when its cold before we stretch out or drive home.
Our shoe wall has changed so much this last year. Shoe companies are doing extensive research and it is more important than ever to be fitted properly for shoes. Don't assume your same ole, same ole is the same. Also know that our feet can and do change over the years. You know, running/walking is a sport that is relatively inexpensive. Sure, we need proper shoes, (ladies need a sports bra,) socks and a couple favorite and comfortable running shorts or skirts in some cases. You don't have to spend a fortune to stay fit. There are lots of toys on the market, in fact we carry them; technology being one…but you can't buy fitness. Shoes don't run or walk for you. Toning shoes don't shape your calves, actually getting out and moving does that. Wearing a heart rate monitor doesn't get you fit, working out in your zone does. Buying a gym membership doesn't take off inches unless you are there once in awhile. So…
Often you'll find me or one of our staff on the floor of Track Shack showing a stretch to a customer, teaching how to use a foam roller to help with an IT problem or explaining some strengthening exercises. Boy, that's reason enough for me to try and stay in shape. This year the injury du jour seems to be hips. Hip, hip, hooray! Not… Hips can hurt many different ways and for different reasons. Everyone is researching his or her own aches and pains, and that's okay, but start your healing conservatively, it could be shoes, it could be a new workout you've added to a routine; it could be as simple as what side of the road you are running on. Many folks are trying out lighter weight shoes, like the Saucony Kinvara, Asics DS Sky Speed, the Nike Free Run and the New Balance Minimus line. These are shoes we carry and would encourage you to try if you are hoping for the minimalist run. We'll
fit and educate you on how to start using a shoe like this. It is not for everyone and the period of time to adjust is different for each of us. Our ultimate goal is to keep you injury free so you can love being fit.
That is what spring is all about. A new beginning. One of consistency and moderation. Find a 5k to run or walk. Sign up and start moving. Our calendar is full of events! February marks our Run around the Pines 5k in Winter Park. Many of you might have set the Disney Princess ½ Marathon as your 2011 goal. March is right around the corner and on the 12th we anticipate almost 1000, 5-11 year olds running in our annual Track Shack Foundation Smile Mile. Plus there is the Winter Park Road Race, both a 10k and 2 mile. Oh, and April 14 is the annual Corporate 5k in downtown Orlando! We are looking forward to making Lake Eola full of fitness with 14,000 of our closest friends! And during this busy spring we'll be watching our high school track athletes excel! Just for fun, next time you are in the store, check out the fun shoes these athletes wear! Just looking at them makes you feel fast. So
enjoy your fit spring and see you on the roads!
See you on the roads soon!
— Betsy
Use Facebook to Leave a Comment
- We'd love to hear from you.