Keep It Real, Keep It Fun, Keep It 100
Training for races requires a lot of effort, dedication, and patience. It's not an overnight success, but rather a gradual process that requires consistent hard work. To succeed, athletes must commit themselves to a rigorous training regimen and remain focused on their goals. But the journey to achieving those goals is not always easy. There will be times when progress seems slow, and setbacks are inevitable. That's why it's important to stay true to yourself and keep pushing forward, no matter what obstacles you may face.
In the spirit of perseverance and dedication, OUC – The Reliable One is celebrating a monumental achievement in 2023. For 100 years, they have been providing exceptional value to their customers and community through the delivery of sustainable and reliable electric and water services. This is a testament to their commitment to excellence and their unwavering dedication to meeting the needs of their customers.
Whether it's achieving a personal best time in a race or celebrating a milestone anniversary like
OUC –The Reliable One, it's important to acknowledge and appreciate the hard work and preparation that goes into achieving those accomplishments.
Looking ahead to the OUC Orlando Half Marathon happening December 2 in downtown Orlando! Get excited to train and share the experience with our running community! Join our post-to-win contest:
1. Now through September show us how you keep it 100 by sharing your training photos or video on social.
2. Follow OUC-The Reliable One on Instagram and Facebook
3. Follow Orlando Half Marathon on Instagram and Facebook
4. Tag friends who are training with you
5. Use hashtag #keepit100OUC
Every month, one randomly selected winner will receive a $100 gift card to Track Shack!
See you on the roads!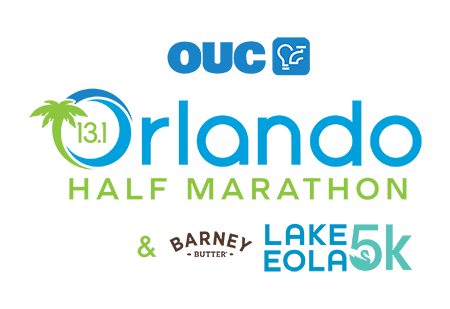 About the OUC Orlando Half Marathon
One of the top road races in the Southeast, the OUC Orlando Half winds through scenic Downtown Orlando and finishing at beautiful Lake Eola.
Track Shack is a specialty running/walking store that has been serving the footwear needs of Central Florida's fitness enthusiasts since 1977. Our experienced and knowledgeable staff takes each person through a custom fitting process. Shoes and feet are our business but people are our specialty! Now that you're here, walk through our user-friendly website and welcome to the Track Shack family!

Use Facebook to Leave a Comment
- We'd love to hear from you.