Team Spotlight: Key HR
SimplyIOA and Track Shack are pleased to welcome Key HR as the presenting sponsor of the SimplyIOA Corporate 5k!  Key HR, whose headquarters are in Orlando, is a relationship-driven human resources firm that specializes in innovative ways to meet client's payroll, employee leasing, benefits, and insurance needs!
Shining the spotlight on companies who embrace a culture of workplace wellness is a priority for ThreatLocker, Team Spotlight Sponsor and Official Cybersecurity Sponsor of the SimplyIOA Corporate 5k. 
Get to know Key HR! 
Q: Why did you choose to participate in this event? How long has your team participated? 
A: Key HR has always maintained a strong commitment to the Orlando community, both as a service provider and a locally owned business. We were excited for the opportunity to join IOA, one of our trusted partners, in this annual corporate race and continue supporting local businesses and professionals. We joined the Simply IOA 5K for the first time in 2021.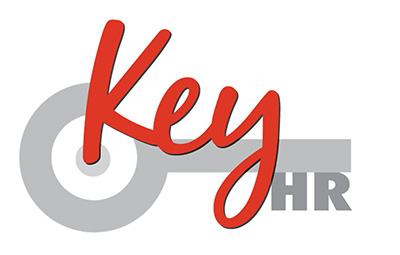 Q: What are you most excited about in being our new presenting sponsor? 
A: As the new presenting sponsor we are most excited for the opportunity to help raise support for the Second Harvest Food Bank and support this great initiative. We also look forward to connecting with more businesses and developing new long term partnerships. 
Q. What is the mission/ goal of Key HR? How many people work for your company?
A: Key HR aims to partner with small to mid-size businesses and provide back office support to help streamline processes, minimize costs and maximize opportunities for growth. Our team of over 50 skilled professionals provides workers compensation coverage, risk management, complete payroll processing and delivery, human resources and employee benefits. 
Q: If you could give Corporate 5k runners/ walkers one piece of advice, what would it be? 
A:
Focus on what you do best and let someone else handle the rest. When applied to business, this is exactly what Key HR offers, an opportunity for business owners to focus on their core business goals and revenue generating activities, while our experts handle everything else behind the scenes. In life, it's a great reminder to take each race one step at a time. 
Q: What would you like your fellow Corporate 5k runners/walkers to know about Key HR? What is important to your company right now?
A:
Key HR develops long lasting partnerships with our clients, working together to create cost saving solutions and develop an optimal employee experience. Statistics have proven that companies who partner with Key HR typically experience 7-9% faster growth, 27.3% more cost savings, 10-15% less turn over and long term stability being 50% less likely to go out of business.
Q: Does your company have any fun SimplyIOA Corporate 5k presented by Key HR traditions? 
A: Our internal team works together to design a company T-Shirt and plan fun pre, post and race day team events. We also launched a target steps initiative at the beginning of the year to get a head start on preparing us for the race.
Q: Describe your company culture.
A:
Key HR has a very vibrant culture with a team of dedicated professionals who work hard and play hard. We are a tight knit group of talented individuals who have come together to form what we call, they Key Family! 
Q: What is your team most looking forward to by participating in the  SimplyIOA Corporate 5k presented by Key HR?
A:
Our team is most looking forward to connecting with the other runners and walkers! 

From our Maitland headquarters, our Cyber Heroes protect your business from ransomware with a suite of cloud-based zero trust tools. With ThreatLocker, you can easily manage the applications you trust and control data access for everything you don't.
To be featured in the Team Spotlight, click HERE to fill out the form >>
About SimplyIOA Corporate 5k presented by Key HR
Held exclusively for Florida's corporate community; businesses and non-profit organizations form teams and participate in the SimplyIOA Corporate 5k presented by Key HR for camaraderie, friendly competition and celebrating with co-workers.
Use Facebook to Leave a Comment
- We'd love to hear from you.