Welcome ThreatLocker!
We are excited to welcome ThreatLocker as the presenting Team Spotlight Sponsor and Official Cybersecurity Sponsor of the SimplyIOA Corporate 5k. We kick off the very first team spotlight by asking ThreatLocker a few questions about who they are!
Q: Why did you choose to participate in this event? What attracted you to sponsor/partner with the SimplyIOA Corporate 5k?
A: Now that we've opened our headquarters here, we feel it is important to be a part of and support our local business community here in Orlando. Plus, it's a great excuse to get up and leave the screen.
Q: How many people work for your company?
A: We went from a team of 5 to a current team size of just under 100 employees. Last year we quadrupled in size and we're not slowing down!

Q: What does ThreatLocker do?
A: We provide cybersecurity on a default deny basis - protecting our customers by only allowing their trusted software to run. Cybersecurity is a critical component to the longevity and rhythm of all corporations. Our main goal is to ensure our customers, current and future, are in complete control of their data and not in fear of a malware attack.
Q: What is important to your company right now?
A: We'd like to continue expanding our global footprint and be the workplace of choice for cybersecurity professionals. Our Cyber Heroes have a direct impact on our stakeholders and the future of cybersecurity, therefore we strive to provide a work environment that is positive, challenging and collaborative— initiatives that keep us at the leading edge.
Q: What would you like your fellow Corporate 5k runners/walkers to know about ThreatLocker?
A: Cyber Heroes are fun, period.
Q: Describe your company culture.
A: Our Cyber Heroes make everything possible. We work hard so we make it a point to keep things fun, remove barriers, and recognize each other as individuals. Whether it's company swag, public kudos, a fully stocked kitchen (it's the little things), celebration of personal achievements, or gathering everyone together at the end of the year, honoring Cyber Heroes is at our core.
Q: What is your team most looking forward to by participating in the SimplyIOA Corporate 5k?
A: Getting out to meet with the Orlando business community and, of course, debut our awesome Cyber Hero team!
To be featured in the Team Spotlight, click HERE to fill out the form >>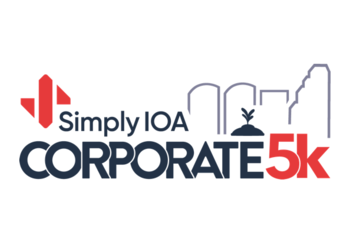 About SimplyIOA Corporate 5k
Held exclusively for Florida's corporate community; businesses and non-profit organizations form teams and participate in the SimplyIOA Corporate 5k for camaraderie, friendly competition and celebrating with co-workers.
Use Facebook to Leave a Comment
- We'd love to hear from you.