Shoe Review: Nike React Infinity Run 2
By Chris Hughes, Director of Retail Operations at Track Shack
Like its predecessor, the Nike React Infinity Run, the Nike React Infinity Run 2 is a 9mm offset, high cushion trainer. At 10.6oz for men and 8.6oz for women, this is a heavier shoe than some in its category, but while running in the shoe it really does not feel that bulky. The plush yet stable Nike React foam makes for a super smooth and semi stable ride, making this a trainer that works for neutral runners as well as those who need some slight stability.
A shoe that was born from years of research between Nike and the University of British Columbia biomechanics lab, The React Infinity 2 is designed to encourage maximum gait efficiency with a goal of reducing the likelihood of injury.
I have personally loved the midsole of this shoe since I first tried a prototype at a conference a few years back. I enjoyed the first edition of the Infinity React Run but my one complaint was that the upper and heel collar were a bit thin and fit sloppy so I could never quite get it as snug as I like. That has been fixed on the React Infinity Run 2! While the upper is still made with the lightweight and super durable Nike Flywire, they have added a padded tongue and heel collar for a much more secure fit. This is a great shoe for anyone injury prone or looking for lots of cushion!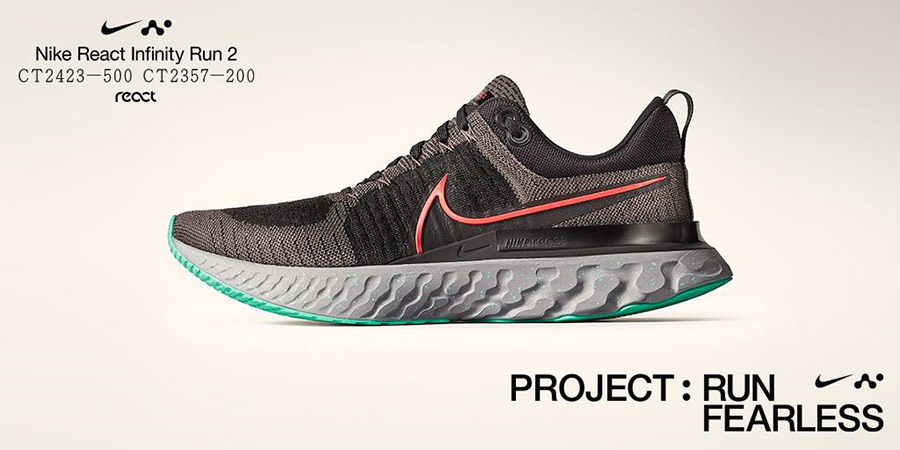 Read more about Why Shoes Update on our blog >>
Track Shack is a specialty running/walking store that has been serving the footwear needs of Central Florida's fitness enthusiasts since 1977. Our experienced and knowledgeable staff takes each person through a custom fitting process. Shoes and feet are our business but people are our specialty! Now that you're here, walk through our user-friendly website and welcome to the Track Shack family!
Use Facebook to Leave a Comment
- We'd love to hear from you.