Track Shack's Start Line Publication Goes Digital!
This month we're excited to bring you a digital version of our magazine, the Start Line!
The digital version features the consistent content that runners and walkers have come to enjoy, including:
• A word from Betsy in Betsy's Corner
• Health and wellness content from AdventHealth
• Community update from our Track Shack Youth Foundation
• A preview of the upcoming events - including a printable calendar
Bold design and easy to read on phones, tablets and desktop. Now it arrives in your inbox and will be accessible online 24/7.
We'd love to hear what you think of this new format!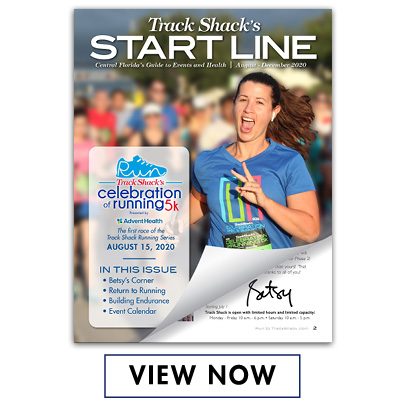 Use Facebook to Leave a Comment
- We'd love to hear from you.