25 Community Organizations Receive Grants
Scott Millson, President of the Track Shack Youth Foundation (TSYF), is pleased to announce that the Foundation's Board of Trustees recently awarded over $18,250.00 to 25 area schools and youth organizations.  This funding goes towards programs that provide health and fitness education and encourage young people to participate in a wide range of sports and fitness related activities in Brevard, Lake, Orange, Osceola, and Seminole counties. 
The Track Shack Youth Foundation was established in 1994 and reviews grant requests from schools and other athletic programs on a quarterly basis.  These programs have little funding on their own and rely on donations from organizations like the TSYF for monetary support for their programs.  The funds awarded go towards a variety of program needs, including uniforms, gym and track equipment, running program necessities, youth wellness initiatives and so much more.
The most recent grant recipients and their exceptional programs include the following schools and organizations. 
• Bikes for Kids Foundation, Bikes for Kids Award Program for Orange County Public School students.
• Central Florida Gliders Track Club, Altamonte Springs, Spring/Summer Track & Field.
• Colonial High School Track & Field, Orlando, Track & Field.
• Denton Johnson Tennis Corporation 
• Easter Seals Florida, Winter Park, Easter Seals Camp Challenge.
• Edgewater Youth Sports Association, Inc., Orlando.
• Evans High School Boys & Girls Track & Field, Orlando, 2020 Track Season and Freshman Cheerleading 
• Evolution Speed Track Team, Lake Mary, Evolution Speed's Fun Run. 
• Flora Ridge Elementary School, Kissimmee, Flora Ridge Runners.
• Girls on the Run Central Florida, Winter Park, Heart and Sole Program.
• Idyllwilde Elementary, Sanford, Idyllwilde Running Club.
• IMPOWER, Inc.
• Millennium Middle School, Sanford, Millennium Middle Cross Country/Track and Field.
• Ocoee High School Track & Field, Ocoee.
• Orange County Outlaws, Orlando, Orange County Outlaws Cheer.
• Seminole Soccer Club dba Orlando City Youth Soccer, Sanford.
• Tavares Middle School Cross-Country, Tavares, Brevard Distance Running Camp and Track & Field.
• The Get A Board Foundation, Orlando, Read2Ride.
• Wekiva High School, Apopka, Track Program.
• Windermere High School, Windermere, Boys and Girls Track & Field Team.
• Winter Park Day Nursery, Inc.
The foundation celebrated their 25th anniversary in 2019.  To date, the foundation has contributed over $2.5 million dollars to community programs. 
Financial support of these local organizations is all possible thanks to individual contributions and runners and walkers who actively take part in Track Shack's local running events. 
Because of the pandemic, the foundation is planning several virtual fundraisers over the next few months to ensure they are still able to support all the programs in our community.  Be on the lookout for upcoming virtual events by following the Track Shack Youth Foundation Facebook page at:  facebook.com/trackshackyouthfoundation
You can also support the Foundation by making a donation here! 
Thank you to everyone who has supported the Foundation over the last 26 years.  It is so gratifying to support so many deserving youth athletic programs!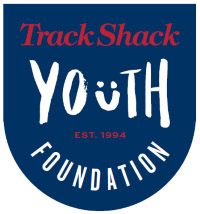 About Track Shack Youth Foundation
Celebrating their 26th year, the Track Shack Youth Foundation's purpose is to promote lifelong health and fitness emphasizing youth and running programs in our Central Florida community. To date, over $2.5 million has been committed to the local community, supporting a variety of different programs.  The Foundation is a 501 (c) (3) non-profit organization that was founded by Jon and Betsy Hughes, co-owners of Track Shack and Track Shack Events, and is managed by a Board of Trustees who have an interest in and dedication to the mission.  To find out more about the Track Shack Youth Foundation, to donate or apply for funds, please visit www.trackshackfoundation.org. 
Use Facebook to Leave a Comment
- We'd love to hear from you.